Batman: Nightwalker
by Marie Lu
Series : DC Icons #2
Published on : January 2, 2018
(Penguin Random House)
ISBN : 9780525578567
Genre : Young Adult, Fantasy
I would like to thank Penguin Random House International for sending me a finished copy of this book in exchange for my honest and unbiased review and for including me in the Batman: Nightwalker Global Blog Tour. This did not affect my overall opinion of the book.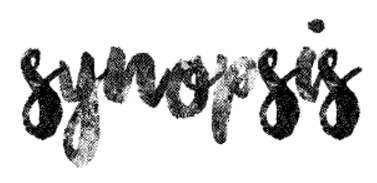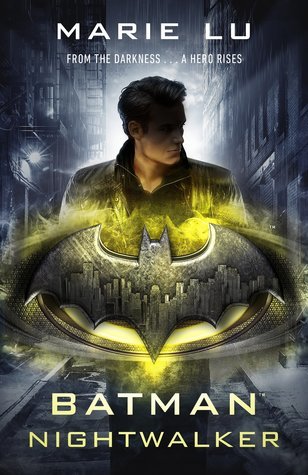 Before he was Batman, he was Bruce Wayne. A reckless boy willing to break the rules for a girl who may be his worst enemy.
The Nightwalkers are terrorizing Gotham City, and Bruce Wayne is next on their list.
One by one, the city's elites are being executed as their mansions' security systems turn against them, trapping them like prey. Meanwhile, Bruce is turning eighteen and about to inherit his family's fortune, not to mention the keys to Wayne Enterprises and all the tech gadgetry his heart could ever desire. But after a run-in with the police, he's forced to do community service at Arkham Asylum, the infamous prison that holds the city's most brutal criminals.
Madeleine Wallace is a brilliant killer . . . and Bruce's only hope.
In Arkham, Bruce meets Madeleine, a brilliant girl with ties to the Nightwalkers. What is she hiding? And why will she speak only to Bruce? Madeleine is the mystery Bruce must unravel. But is he getting her to divulge her secrets, or is he feeding her the information she needs to bring Gotham City to its knees? Bruce will walk the dark line between trust and betrayal as the Nightwalkers circle closer. (via Goodreads)

I am not really a fan of Batman (I love Superman more) but I know that his name is Bruce Wayne. That his parents were murdered when he was a kid which makes Alfred his legal guardian and that he is the Dark Knight protecting Gotham City and its people. I'm sure we all (or almost all of us) know about these things. But I had no idea what his teenage life was like. Also…
Bruce has just turned eighteen which means he is now officially in-charge of their family business. Eversince the death of his parents, Alfred, who is their family valet, became his legal guardian and surrogate father. Bruce get into trouble when he tries to help the police to stop a criminal (one of The Nightwalkers) from escaping. It ends up pretty messy and as his punishment, he has to spend some weeks doing community service in the infamous Arkham Asylum. This is where he meets one of the prisoners named, Madeleine. She is link to The Nightwalkers and responsible for the murder of three people. She never talks to anyone inside the prison except Bruce.
Bruce's character is easy to love, at least for me. He is really a nice, sweet and decent guy. He already has this superhero quality in him. We see his strengths and weaknesses. And boy is he smart. Well, not all the time. He can be stubborn sometimes that I wanted to kick him in the neck. I loved the relationship between him and Alfred. They are indeed a great team. Aside from this, I also loved Bruce's relationship with his friends. And I was really happy that one of his best friends is a Filipino. This makes me love Marie Lu even more.
Aside from Alfred, my favorite character would be Madeleine. She's not the perfect character (or even the perfect villain) but I personally liked her complex attitude. I loved the chemistry between her and Bruce. Plus, I liked the mystery that surrounded her and just like Bruce, I didn't know if I can trust her or not.
The Nightwalkers, they are like the twisted version of Robin Hood. They are the most dangerous people (or group) in Gotham City but I didn't feel terrified of them. Especially during fight scenes. I want more from them. I was actually expecting more from them. More dark and evil.
I first fell in love with Marie Lu's writing in Warcross. She really makes the story and the characters come to life. This book is well-paced, in my opinion, and definitely a page-turner. There were some plot twists but they're quite predictable except for the last one. I didn't see that one coming eventhough it was quite obvious. I did have some problems with the plot though. Yes I know this is fiction but I couldn't let this one slide. Like, of all the places in Gotham City where Bruce can make his community service, why on earth he has to serve in an asylum where the most brutal criminals are? By the way, this is in the book description so it's not a spoiler. I still have a lot of questions like this but they contain spoilers so I am not going to put them here. But feel free to shoot me a message on my bookstagram account or comment down below and add "spoilers ahead" in the beginning.
Overall, Batman: Nightwalker is an entertaining and a quick read. Whether you're a Batman die-hard fan or not, I think you will still enjoy this backstory.
The world would always have the liars and traitors and thieves, but there were still those who were good at heart.