A List of Cages by Robin Roe
Publication: January 10, 2017 (Disney-Hyperion)
Genre: Young Adult Fiction, Contemporary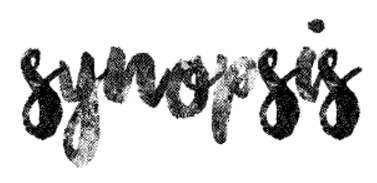 When Adam Blake lands the best elective ever in his senior year, serving as an aide to the school psychologist, he thinks he's got it made. Sure, it means a lot of sitting around, which isn't easy for a guy with ADHD, but he can't complain, since he gets to spend the period texting all his friends. Then the doctor asks him to track down the troubled freshman who keeps dodging her, and Adam discovers that the boy is Julian–the foster brother he hasn't seen in five years.
Adam is ecstatic to be reunited. At first, Julian seems like the boy he once knew. He's still kind hearted. He still writes stories and loves picture books meant for little kids. But as they spend more time together, Adam realizes that Julian is keeping secrets, like where he hides during the middle of the day, and what's really going on inside his house. Adam is determined to help him, but his involvement could cost both boys their lives. x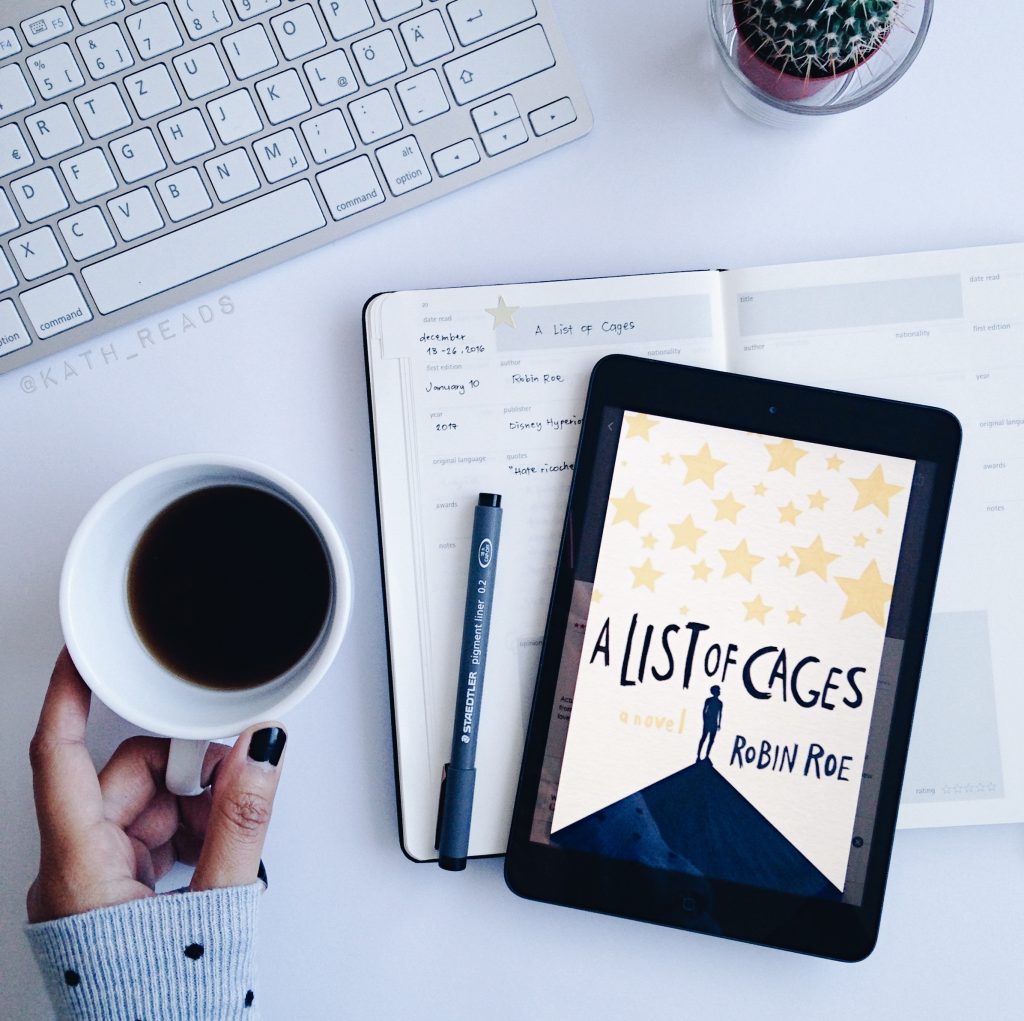 I got an e-mail from NetGalley about this book with a subject "You're pre-approved for a YA debut we think you'll love" and they were right! A List of Cages ended up as one of the best books I read in 2016.
Julian has dyslexia. His parents died in an accident when he was 9 years old so he had to stay in foster care. Everything was doing great until he's Uncle, the only relative he has, took him. He's now a high school freshman who doesn't have any friends and his teachers are impatient with him. His misery continues at home. Living with his Uncle is more worse than having no friends. The way he treats Julian is unacceptable and pure evil. But Julian wants him to be happy. He wants everyone to be happy.
Adam is a popular high school senior who has a genuine heart. He struggles with ADHD but he won't let that get in his way. He loves his wonderful Mom and his amazing friends. He likes helping other people without expecting anything in return. He treats Julian as his real brother and he'll do everything to keep him safe no matter what it takes.
This book is written from Adam and Julian's POVs. I loved that the author managed to give these two characters their own distinct voices. They are extremely different but both brave, flawed and beautiful. The secondary characters are relatable and incredible as well.
I loved the writing style. It's straightforward yet compelling. Important and serious topics are present in this book and Roe handled them effectively. This book also has the right amount of romance and I liked it.
I have to say that this was not an easy read for me. I was crying most of the time. It's painful to read some parts but I couldn't stop. I was emotionaly attached. I was so afraid that more horrible things will happen to the characters. I wanted so badly for them to be okay. At the same time, I think that without these "horrible scenes", we will not be able to see the real message of this book.
Hate ricochets, but kindness does too.
There was a scene towards the end that I thought was not really that necessary but it didn't bother me that much. I am absolutely satisfied with the ending and I finished this book with tears in my eyes. Heartbreaking as it was, I am so happy I got a chance to read this extraordinary book. I can't believe that this is Robin's debut novel! To say this book is exceptional is an understatement.
An incredibly moving story about true friendship, kindness, courage, unconditional love and a lot more. I can't wait for you guys to read this book.
Please, please add A List of Cages in your TBR / To-Buy List. It will be out on January 10, 2017.


Disclaimer: I received an eARC of this book via NetGalley in exchange for an honest review.
---
About The Author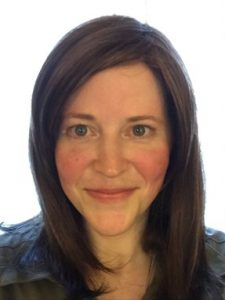 Robin Roe is the author of A List of Cages, which has received starred reviews from Booklist, Kirkus, School Library Journal, and Publishers Weekly. She has a bachelor's degree from Cornell University and a master's from Harvard. She counseled adolescents in Boston before she moved to Dallas to run a mentoring program for at-risk teens.