Welcome to the Stolen City Blog Tour!
I haven't read the book yet but it sounds pretty amazing! It has twins, heist, history, and more. Plus the author is a fellow Filipino. Today's stop is an interview with Elisa Bonnin where she shares her thoughts on accurate representation in books, some of her all-favorite books, and her next work.
There is a giveaway in the end so don't forget to join to get a chance to win a physical copy of Stolen City.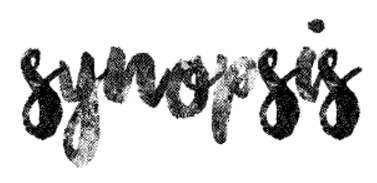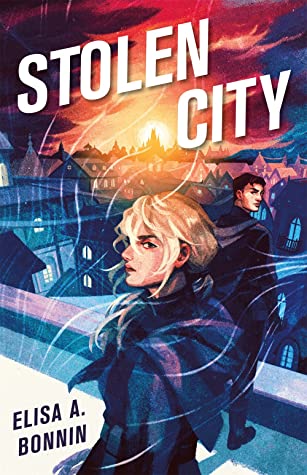 Published by: Swoon Reads
Publication date: September 20, 2022
Genres: Fantasy, Young Adult
Twin thieves attempt to pull off a daring heist in Stolen City, the sophomore fantasy novel from Dauntless author Elisa A. Bonnin.
The city of Leithon is under Imperial occupation and Arian Athensor has made it her playground.
In stealing magical artifacts for the Resistance, bounding over rooftops to evade Imperial soldiers, and establishing herself as the darling thief of the underground, Arian lives a life wrapped in danger and trained towards survival. She'll steal anything for the right price, and if she runs fast enough, she can almost escape the fact that her mother is dead, her father is missing, and her brother, Liam, is tamping down a wealth of power in a city that has outlawed magic.
But then the mysterious Cavar comes to town with a job for the twins: to steal an artifact capable of ripping the souls from the living–the same artifact that used to hang around the neck of Arian's mother. Suddenly, her past is no longer buried under adrenaline but intimately tied to the mission at hand, and Arian must face her guilt and pain head-on in order to pull off the heist.
As Arian and Cavar infiltrate the strongest fortress in Leithon and Liam joins the Resistance as their resident mage, the twins find themselves embroiled in court politics and family secrets, and the mission becomes more than just another artifact theft. The target is now the Imperial rule, and Arian will go to any length necessary to steal her city back.
Find it on : Goodreads | Amazon | B&N | iBooks | Kobo | Bookshop.org | LibroFM | TheBookDepository

Congratulations on Stolen City. If you had to describe this book in three words, what would those words be and why?
It's hard to sum up the whole book into three words, but if I had to pick, the first word would be heist, because this book is first and foremost, a heist novel. The second word would be siblings, because the central relationship of the book is the sibling relationship between Arian, the protagonist, and her twin brother Liam. And the third word would probably be revolution, because the book is about an island city-state that has been colonized by a foreign power, and the characters in the book are trying to get their home back.
What was your process for writing Stolen City? What was the inspiration behind the setting/world in the book?
The first things I developed in this book were the characters. Arian, Liam, Cavar and Zephyr were all characters that my best friend and I had developed a long time ago, when we were in high school together in the Philippines. We loved fantasy, and we imagined putting these characters in various adventures. A few years ago, when I started drafting Stolen City, my friend and I were reminiscing about the stories we had come up with and I asked her if I could use them. She said yes, and because Arian had been a thief in every iteration of her, I decided to write a heist. The setting came about because I needed a good place to write a heist story, and I decided I wanted to write something about colonization because growing up in the Philippines, I had learned a lot about my country's history of being colonized. I wanted to write a heist about taking down an empire by stealing magic, and the rest of the book fell into place from there.
What was the challenging part about writing Stolen City?
Stolen City has four POV characters, and each of them have their own goals and motivations. I wanted to write a story where these four POVs would eventually crash into each other, and because of their conflicting goals, each of them would succeed in some ways but also fail to get everything they wanted. That turned out to be really difficult to do. I had to make sure that not only was each POV unique, it also offered the reader something that added to the story. So each character's POV not only had to represent their own character arc, it also had to be tied into the main plot. I eventually solved this by giving each of the characters a specific role. Arian and Cavar were focused on the heist, but Arian from the perspective of a citizen of Leithon and Cavar as an outsider. Liam was focused on the revolution and joining the Resistance, while Zephyr was, for most of the book, focused on stopping the revolution.
There is autism representation in Stolen City. In your opinion, why is accurate representation in books important?
When I was growing up, I loved reading fantasy, but I could never find a protagonist that represented me. At the time, it was really rare to have a female main character in fantasy, and it was basically unheard of to have a protagonist that was Filipino, or autistic or queer. As a kid who loved these stories, I felt almost as if the world was telling me that I couldn't be a hero, so when I started writing, I wrote the books that I wanted to read. At the time, I didn't fully grasp my neurodiversity (although I knew about it) and I was still working through my identity as a mixed-race Filipino and as a bi person. But I wrote about strong female protagonists because those were the protagonists that I wanted.
I think that in many ways I'm still doing that. I wanted to have accurate representation in Stolen City in part because that was what I would have wanted as a kid. I have an autistic character in this book, but his plot isn't focused on what he can't do or what autism prevents him from doing. Rather, his autism is an integral part of his character and it can't be separated from him, but he still has an important role in the story. I would have loved to read a character like that growing up, because it would have helped me feel like I didn't have to hide being autistic, and maybe if I didn't spend so much of my life masking and hiding who I really was, I wouldn't have burned out as badly as I did later in life.
What advice can you give to aspiring fantasy writers?
Focus on writing what you love and not what you think will be published or what you think is original. When I was starting out writing fantasy, I avoided things that I thought were cliché, even though I really wanted to write them. It took me a while to discover that when you write something that you enjoy, that enjoyment can help carry you through the long process of writing and revising a book. Remember that if a book gets selected for publication, you will be reading it 5-10 times, so if it's something that you didn't enjoy writing, you might not like that process much either.
Are you currently working on a new book? Project?
Yes! My third novel, currently titled Exiles of Ellery West will be released in 2024. I'm finishing up the first draft right now, and I will probably be working on it for the next year or so. It's a YA fantasy / dark academia about a Filipino-American girl named Faith, who heads back to magic school for her senior year. She's on probation this year because last year, she and her friend did some dark magic that resulted in her friend being presumed dead. If Faith can keep her head down for a whole year, she'll graduate. But if she gets expelled, she'll lose her magic forever. Unfortunately for Faith, it seems like her friend isn't dead after all, but being controlled by the dark entity they unleashed, so she'll have to team up with the other probationary students to stop her.
What are some of your all-time favorite books?
I get nervous when I have to pick my all-time favorite books because my favorite books change depending on my mood, what I read recently, and what my current hyperfixation is, but it's no surprise that I love fantasy. I love reading chunky doorstoppers that transport me into a different world, like Priory of the Orange Tree, The Green Bone Saga, The Stormlight Archive…etc. I also love books that perfectly convey the idea that something fantastical might be just around the corner, like Erin Morgenstern's The Night Circus and The Starless Sea. Basically, if a book can take me out of this world and make me have adventures in fantasyland that I will continue in my own head long after I put the book down, it will likely become one of my favorites.
Lastly, when was the last time you visited the Philippines? What do you miss most about the Philippines?
The last time I visited the Philippines was in December of 2019. I had plans to come back in 2020, but we all know what happened. If all goes well, though, I'll be spending Christmas there, and I'll also be introducing my fiancé to the rest of my family. It'll be his first time in Philippines, so I'm really excited to show him around. The thing I miss most about the Philippines, besides my family, is definitely the food. I grew up on Filipino food and outside of the Philippines, I can never make it taste quite right. Food is something that makes me feel right at home, and when I go home, it's usually the first thing my family uses to welcome me. It makes me think of my family and my childhood, and I can't wait to eat some home cooking and some of my favorite sweets.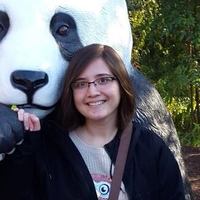 Author links
Website | Instagram | Bookbub | Goodreads | Twitter
Elisa A. Bonnin was born and raised in the Philippines, after which she moved to the United States to study chemistry and later oceanography. After completing her doctorate, she moved to Germany to work as a postdoctoral scientist. A lifelong learner, Elisa is always convinced that she should "maybe take a class in something" and as a result, has amassed an eclectic collection of hobbies. But writing will always be her true love. Publishing a book has been her dream since she was eight years old, and she is thrilled to finally be able to share her stories. Dauntless is her first novel.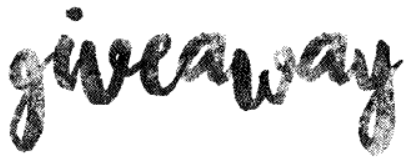 a Rafflecopter giveaway


Hosted by