Hi guys! Christmas is here! Haha. In the Philippines, Christmas starts at the beginning of "ber" months. We Filipinos take this holiday very seriously even it means heavy traffic, crowded streets/malls and long list of gifts. The last time I spent Christmas with my family was in 2013. It's been a while now and I'm really missing all the festivities, food and of course, my loved ones. But let's not talk about that now because I'm here for my August Wrap Up.
I was able to read 4 books last month and they're all good so it's totally fine with me. Also, I've decided to include all the books I've received in the last three months (June, July and August) because I've noticed that my last Book Haul post was one year ago. That long? Haha. I've been doing great with controlling myself not to buy so much books. I honestly didn't buy any from these. My husband bought most of them (because he's so nice) and the rest were sent to me by the authors/publishers. (Thank you so much, by the way.)
So, let's that start.


*click the title of the book for my review*
The Catcher In The Rye by J.D. Salinger
My Rating : 5 out of 5 ★
A Change Is Gonna Come by various BAME Authors
My Rating : 4 out of 5 ★
If The Creek Don't Rise by Leah Weiss
My Rating : 4 out of 5 ★
The Rest Of Us Just Live Here by Patrick Ness
My Rating : 4 out of 5 ★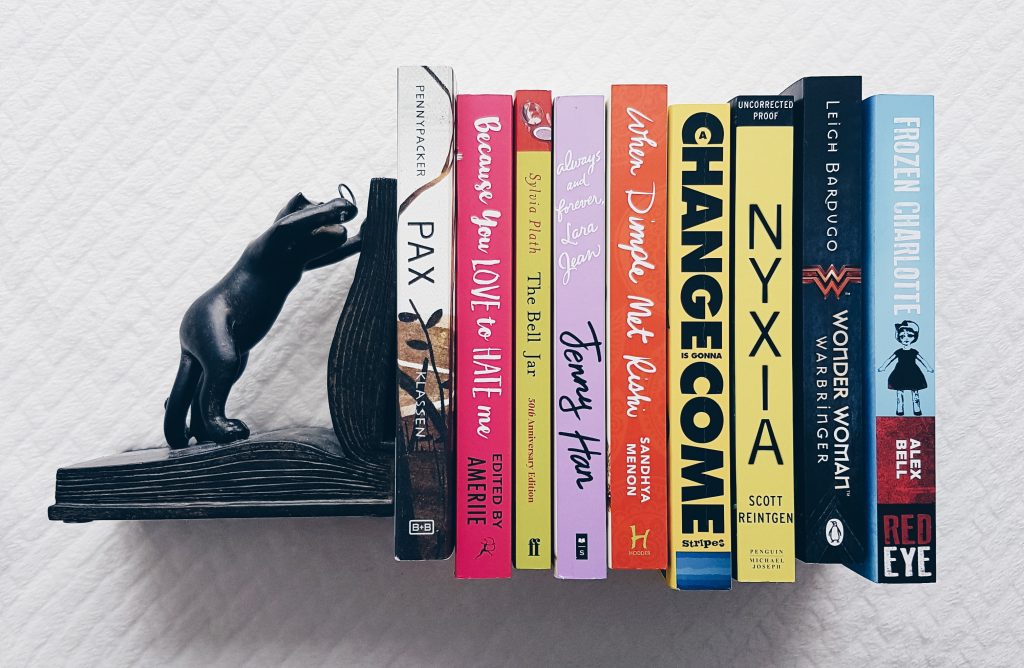 Pax by Sara Pennypacker
Because You Love To Hate Me edited by Ameriie
The Bell Jar by Sylvia Plath
Always and Forever, Lara Jean by Jenny Han
When Dimple Met Rishi by Sandhya Menon
A Change Is Gonna Come by Various Bame Authors
Nyxia (Advance Reading Copy) by Scott Reintgen (from Illumicrate)
Wonder Woman: Warbringer by Leigh Bardugo (from Illumicrate)
Frozen Charlotte by Alex Bell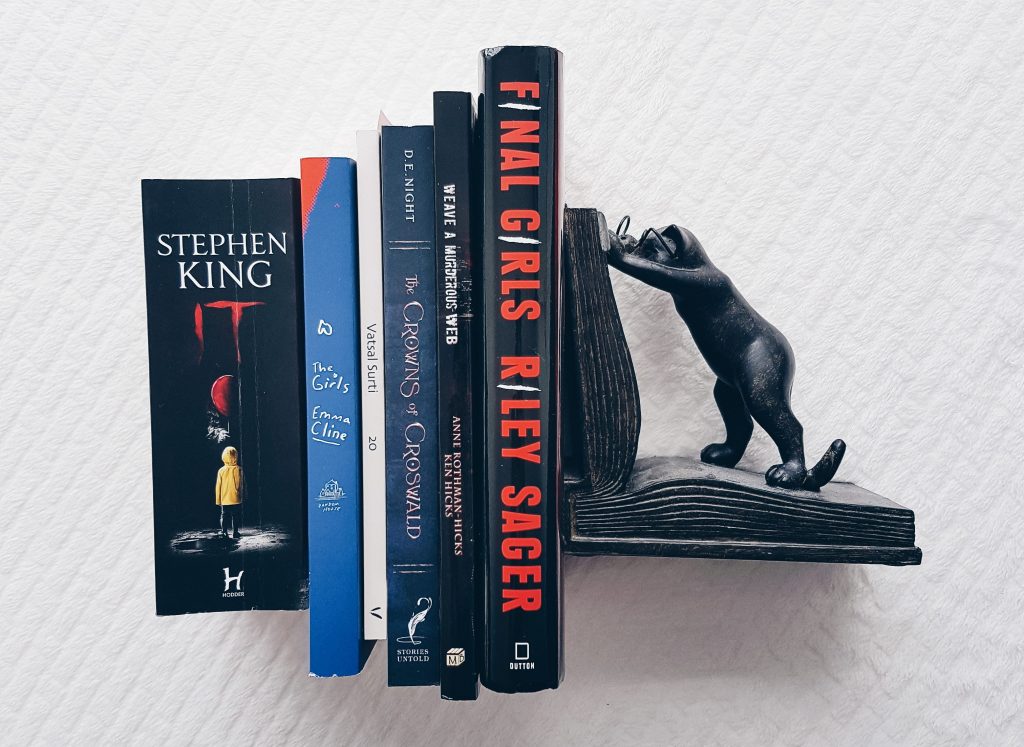 IT by Stephen King
The Girls by Emma Cline
20 by Vatsal Surti
The Crowns of Croswald by D.E. Night
Weave A Murderous Web by Anne Rothman-Hicks, Ken Hicks
Final Girls by Riley Sager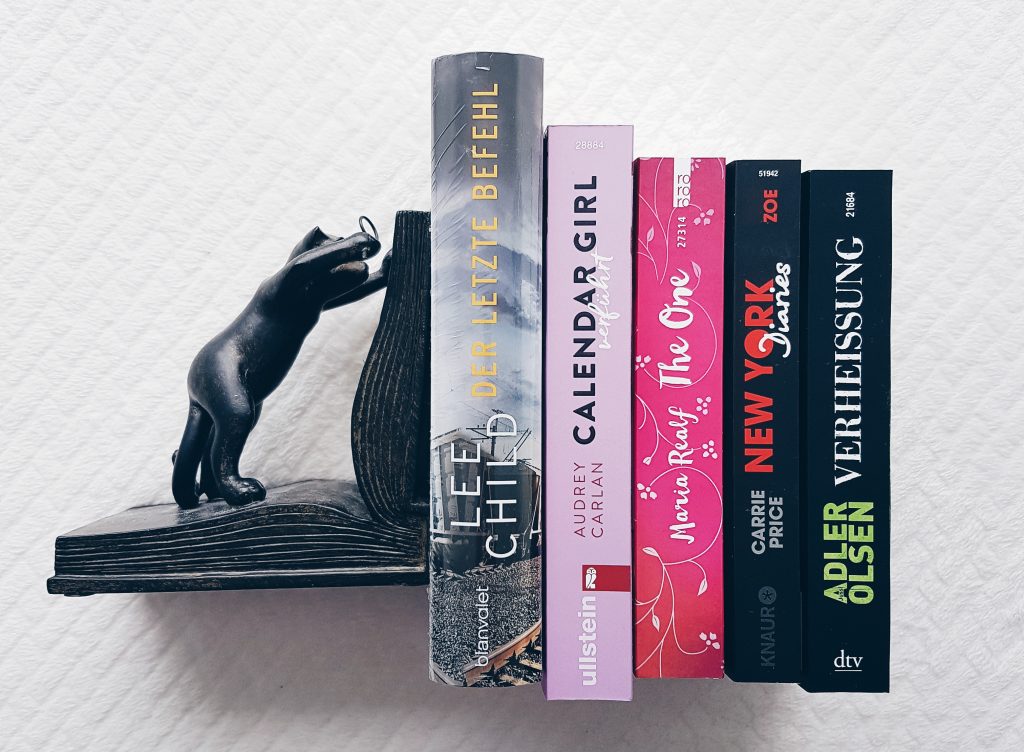 I got these german edition books from Thalia Buchhandlung.
Der Letzte Befehl by Lee Child
Calendar Girl: Verführt by Audrey Carlan
The One by Maria Realf
New York Diaries by Carrie Price
Verheissung by Jussi Adler-Olsen

There you go. Have you read any from these books? How many books have you read last month? Feel free to comment your Wrap Up link below so I can check them.
Have a great weekend! ♥
Always,