Mabuhay! Last year, I was able to read 13 (as far as I can remember) books written by Filipino authors and three of them even made it to my 2019 top ten favorites. In case you didn't know, I am a Filipina. I was born and raised in Manila, Philippines. I moved here in Germany in 2012. Anyway, I was so happy to have read books by Filipino authors that have been published internationally especially the ones with Filipino representation. It really means lot to me and to other Filipino readers out there.
So I want to share some of upcoming book releases this year written by Filipino authors. You can click the book cover to add them on your Goodreads tbr or click the book titles to pre-order them.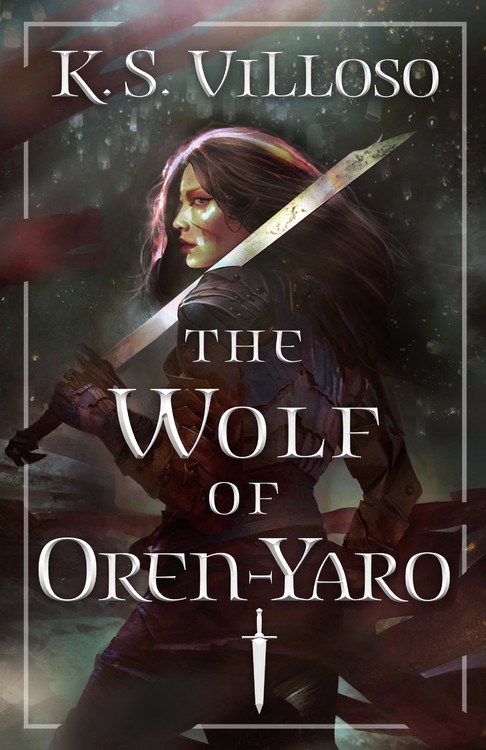 The Wolf of Oren-Yaro by K.S. Villoso
Series: Chronicles of the Bitch Queen #1
Publication Day: February 18
Genre: Fiction, Adult, Fantasy
Born under the crumbling towers of Oren-yaro, Queen Talyien was the shining jewel and legacy of the bloody War of the Wolves that nearly tore her nation apart. Her upcoming marriage to the son of her father's rival heralds peaceful days to come. But his sudden departure before their reign begins fractures the kingdom beyond repair. Years later, Talyien receives a message, urging her to attend a meeting across the sea. It's meant to be an effort at reconciliation, but an assassination attempt leaves the queen stranded and desperate to survive in a dangerous land. With no idea who she can trust, she's on her own as she struggles to fight her way home.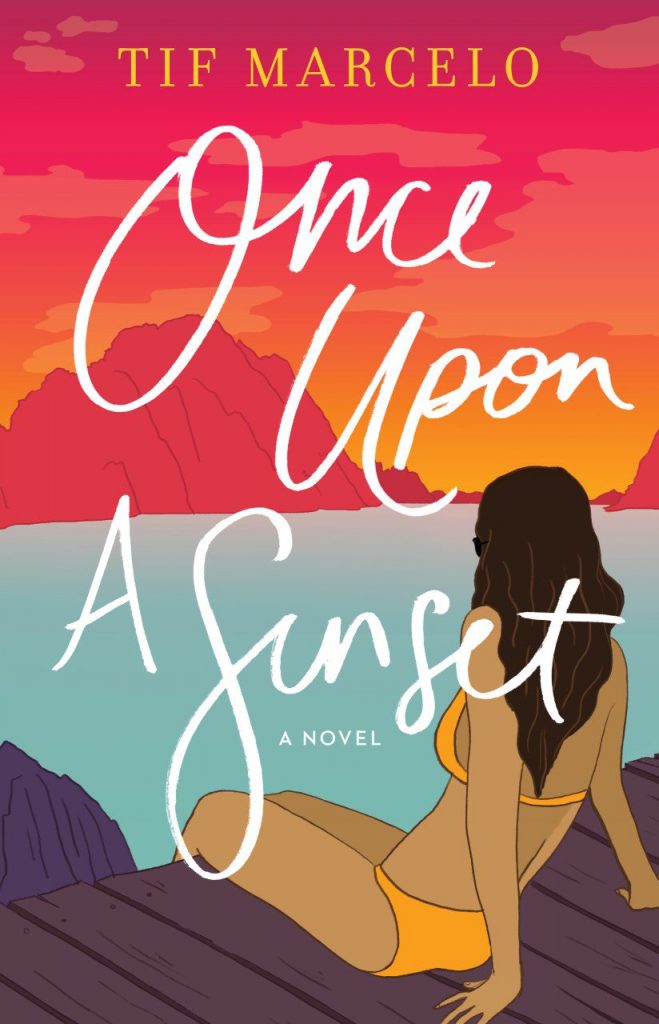 Diana Gallagher-Cary is at a tipping point. As a Washington, DC, OB/GYN at a prestigious hospital, she uses her career to distract herself from her grief over her granny's death and her breakup from her long-term boyfriend after her free-spirited mother moves in with her. But when she makes a medical decision that disparages the hospital, she is forced to go on a short sabbatical. Never one to wallow, Diana decides to use the break to put order in her life, when her mother, Margo, stumbles upon a box of letters from her grandfather, Antonio Cruz, to her grandmother from the 1940s. The two women always believed that Antonio died in World War II, but the letters reveal otherwise. When they learn that he lived through the war, and that they have surviving relatives in the Philippines, Diana becomes determined to connect with the family that she never knew existed, though Margo refuses to face her history. But Diana pushes on, and heads on a once-in-a-lifetime trip that challenges her identity, family history, and her idea of romantic love that could change her life forever.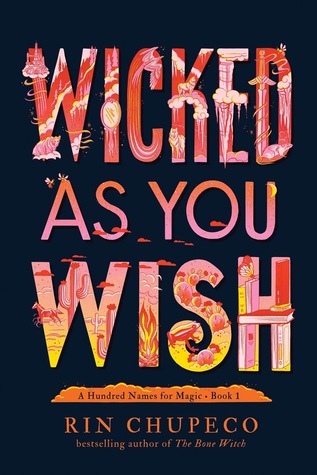 Wicked As You Wish by Rin Chupeco
Publication Day: March 3
Genre: Fiction, Fantasy, Young Adult, LGBTQ+
Tala Warnock has little use for magic – as a descendant of Maria Makiling, the legendary Filipina heroine, she negates spells, often by accident. But her family's old ties to the country of Avalon (frozen, bespelled, and unreachable for almost 12 years) soon finds them guarding its last prince from those who would use his kingdom's magic for insidious ends. And with the rise of dangerous spelltech in the Royal States of America; the appearance of the firebird, Avalon's deadliest weapon, at her doorstep; and the re-emergence of the Snow Queen, powerful but long thought dead, who wants nothing more than to take the firebird's magic for her own – Tala's life is about to get even more complicated.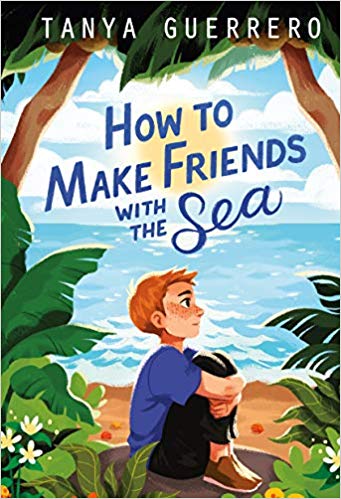 He's only twelve years old, but he's lived in more countries than he can count. After his parents divorced, he and his mother have moved from place to place for years, never settling anywhere long enough to call it home. And along the way, Pablo has collected more and more fears: of dirt, of germs, and most of all, of the ocean. Now they're living in the Philippines, and his mother, a zoologist who works at a local wildlife refuge, is too busy saving animals to notice that Pablo might need saving, too. Then his mother takes in Chiqui, an orphaned girl with a cleft lip—and Pablo finds that through being strong for Chiqui, his own fears don't seem so scary. He might even find the courage to face his biggest fear of all…and learn how to make friends with the sea.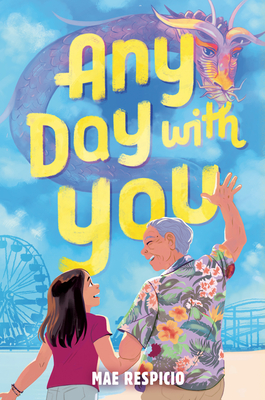 Kaia and her family live near the beach in California, where the fun of moviemaking is all around them. Kaia loves playing with makeup and creating special effects, turning her friends into merfolk and other magical creatures. This summer, Kaia and her friends are part of a creative arts camp, where they're working on a short movie to enter in a contest. The movie is inspired by the Filipino folktales that her beloved Tatang, her great-grandfather, tells. Tatang lives with her family and is like the sparkle of her special-effects makeup. When Tatang decides that it is time to return to his homeland in the Philippines, Kaia will do anything to convince him not to go.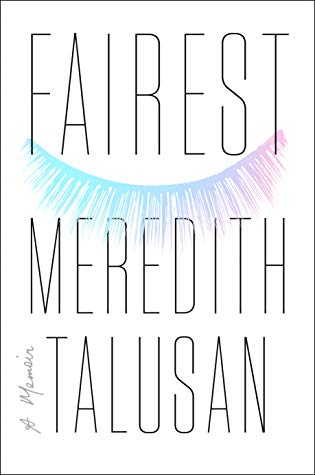 Fairest is a memoir about a precocious boy with albinism, a "sun child" from a rural Philippine village, who would grow up to become a woman in America. Coping with the strain of parental neglect and the elusive promise of U.S. citizenship, Talusan found childhood comfort from her devoted grandmother, a grounding force as she was treated by others with special preference or public curiosity. As an immigrant to the United States, Talusan came to be perceived as white. An academic scholarship to Harvard provided access to elite circles of privilege but required Talusan to navigate through the complex spheres of race, class, sexuality, and her place within the gay community. She emerged as an artist and an activist questioning the boundaries of gender. Talusan realized she did not want to be confined to a prescribed role as a man, and transitioned to become a woman, despite the risk of losing a man she deeply loved.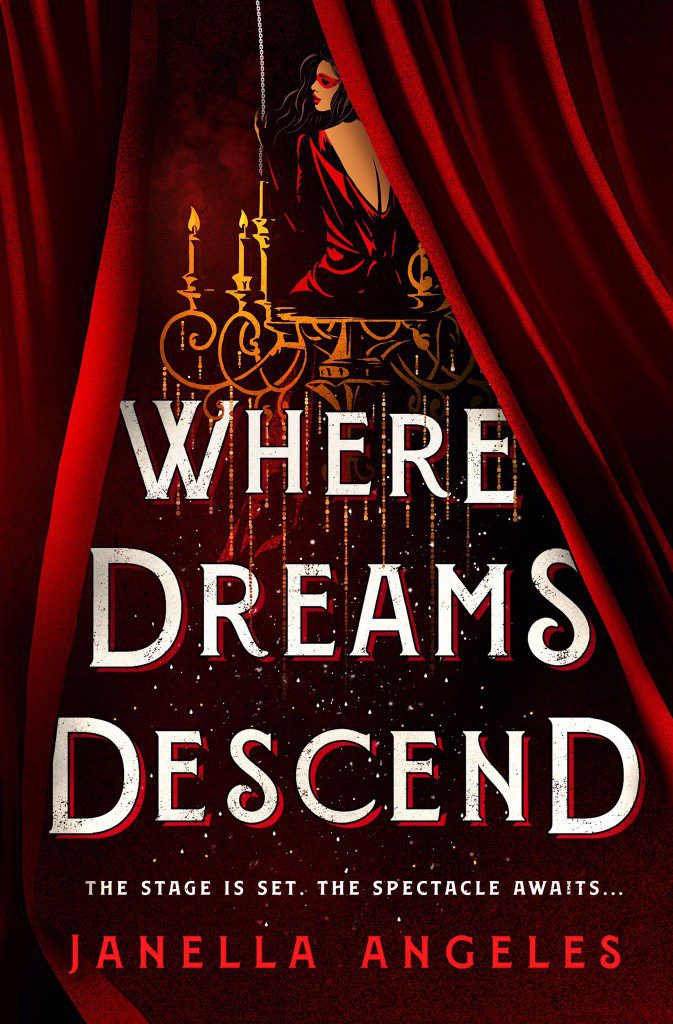 In a city covered in ice and ruin, a group of magicians face off in a daring game of magical feats to find the next headliner of the Conquering Circus, only to find themselves under the threat of an unseen danger striking behind the scenes. As each act becomes more and more risky and the number of missing magicians piles up, three are forced to reckon with their secrets before the darkness comes for them next. The Star: Kallia, a powerful showgirl out to prove she's the best no matter the cost. The Master: Jack, the enigmatic keeper of the club, and more than one lie told. The Magician: Demarco, the brooding judge with a dark past he can no longer hide. Where Dreams Descend is the startling and romantic first book in Janella Angeles' debut Kingdom of Cards fantasy duology where magic is both celebrated and feared, and no heart is left unscathed.
---
Please let me know if I missed some titles so I can add them on my list. Have a great day! ♥
Always,