Hey guys! It's the time of the week again. Today's topic is about the books we meant to read in 2018 but sadly, didn't get to. I have more than 10 books, actually more than 400 books I want to read but thankfully, I only have to list 10.
These books have been on my tbr eversince I got them and it's making me sad that until now, they're still unread. So i'm considering thil list as part of my 2019 tbr. You can also check my progress here if you're interested.
Here are my top ten (in no particular order).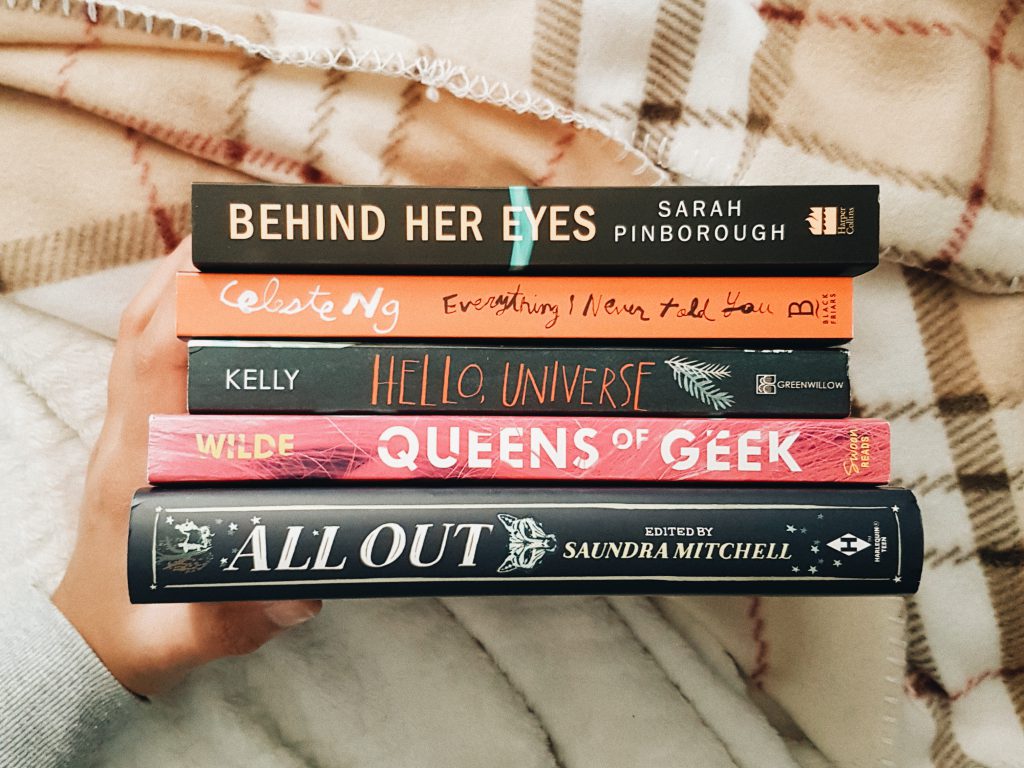 Behind Her Eyes by Sarah Pinborough – I bought this two years ago after a friend of mine who loves mystery/thriller books recommended it. I remember that I was so excited to read it but I wasn't sure why I didn't get to read it.
Everything I Never Told You by Celeste Ng – This was the first book of Celeste Ng that I bought two years ago but I read Little Fires Everywhere first even I got it later last year.
Hello, Universe by Erin Entrada Kelly – I read the synopsis and instantly fell in-love with it. It's a middle grade book featuring a diverse cast of characters including a Filipino-American boy and a deaf 11-year old girl.
Queens of Geek by Jen Wilde – I've seen this book so much in bookstagram and I really love the cover. A book dedicated to fangirls, hell yes!
All-Out: The No-Longer-Secret Stories of Queer Teens throughout the Ages by Saundra Mitchell – This was actually one of my most anticipated releases last year. It's a collection of diverse historical fiction short stories.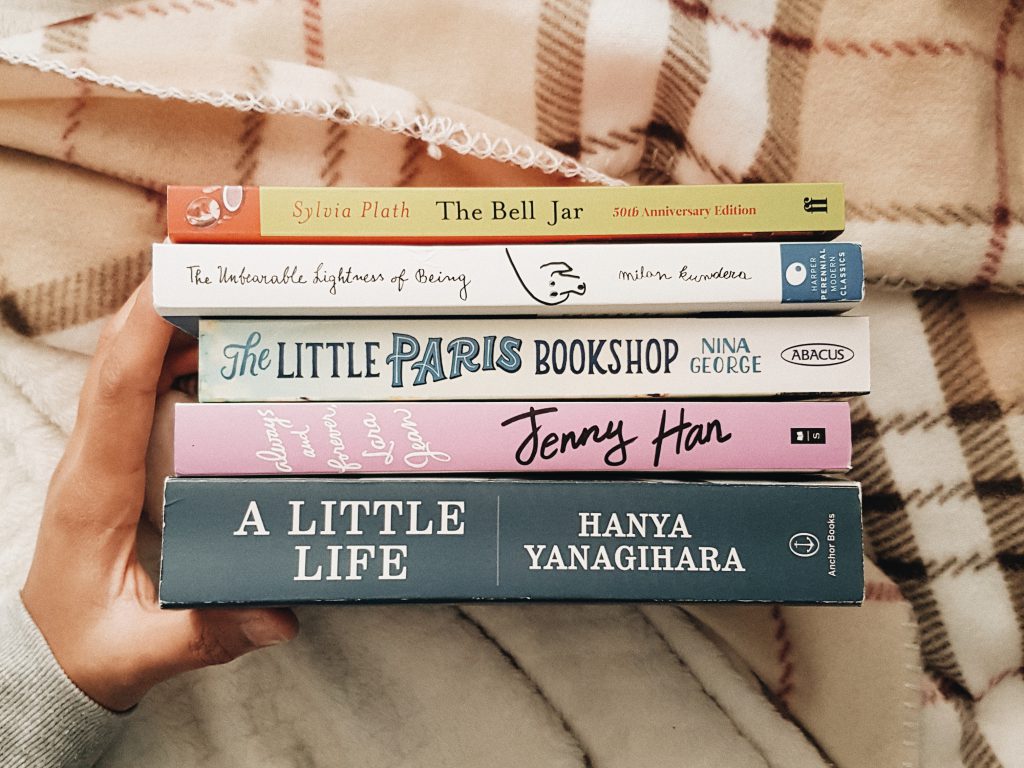 The Bell Jar by Sylvia Plath – I actually started reading this book last year but the words weren't really sinking in my head so I had to stop. I want to love this book so I don't want to force myself to read it.
The Unbearable Lightness of Being by Milan Kundera – Another book that I ended up dnf-ing last year. This book has raving reviews and ratings so I'm really expecting so much from it but I was a little disappointed when I started reading it. I always that the time wasn't right so I want to give it again a try.
The Little Paris Bookshop by Nina George – Bookshop. Paris. Romance. Yes to all. Those were also the reasons why my husband bought this as a surprise gift.
Always and Forever, Lara Jean by Jenny Han – One of the many series that I want to finally finish reading. I need to refresh myself first because I honestly cannot remember what happened in the second book.
A Little Life by Hanya Yanagihara – This book! I read a couple of pages (like 3 times already) but it just didn't get into me. I really want to finally read this!
---
Any favorites from these books? Are some of these on your tbr too? Share your TTT link on the comment! ♥
Always,