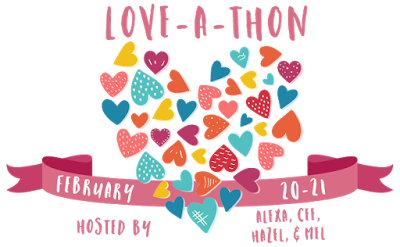 I saw Mara's Love-A-Thon post and signed up immediately. It's my first time participating this awesome event and I'm excited about it. I think I'll focus more with the bookstagram challenge.
The Love-a-Thon is an event dedicated to spreading positivity and love. It's time dedicated to visiting other bloggers/Instagrammers/BookTubers, leaving a comment or two, making new friends and fostering positivity among the members of our amazing community. As in the previous years, the event will include mini challenges, Twitter chats and giveaways galore!

Hosted by: Alexa of Alexa Loves Books, Cee of The Novel Hermit, Hazel of Stay Bookish, Mel of The Daily Prophecy.
QUESTIONNAIRE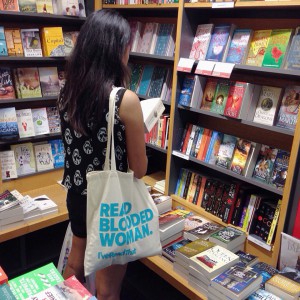 1. What's your name? I'm Kathleen but I prefer Kath.
2. Where in the world are you blogging from? I'm currently living here in Hannover, Germany.
3. How did you get into blogging/bookstagraming in the first place? I've been blogging since 2009 (i think) but it's more of a personal blog/online diary. My book blogging started 2 years ago when I noticed that most of my posts were book-related. I created a personal account on Instagram in 2012 then I saw Lotte's account and in September 2014, I've decided to create my own bookstagram account.
4. How did you come up with your blog name? I have to admit that I had a hard time choosing my blog name. I chose "The Last Reader" because I feel like I'm always the last one to read a certain book that everyone else has already read. I also read slow.

5. What genre do you read and review the most on your blog? Mostly Young Adult, Contemporary, Fiction, Thriller.
6. What other types of posts do you do on your blog, apart from reviews? Aside from book reviews, I also post weekly memes, some product reviews, and some personal stuff.

7. Best blogging experience so far? Getting free books straight from the authors/publishers and sometimes, bookish related stuff. I recently received a Daniel Wellington wristwatch. How cool is that?
8. Favorite thing about the blogging community? The people in the community. They are wonderful. I don't know them personally but I'm so comfortable talking to them not only about books but also about random things. I've made a lot of friends and I'm so grateful.
9. Name the 5 books you're most excited for this 2016!
• A Gathering of Shadows by V.E. Schwab (Feb 23rd)
• The Unexpected Everything by Morgan Matson (May 3rd)
• A Court of Mist and Fury by Sarah J. Maas (May 3rd)
• Summer Days and Summer Nights by Stephanie Perkins (May 17th)
• This Savage Song by Victoria Schwab (June 7th)
10. Name the 5 books you want to read this 2016 that you didn't get to in previous years!
• How To Kill A Mockingbird by Harper Lee
• You by Caroline Kepnes
• Library of Souls by Ransom Riggs
• Dark Places by Gillian Flynn
• Harry Potter and the Order of the Phoenix by J.K. Rowling
11. What's an underrated book or series that you think everyone should read? I'm not sure if Please Look After Mom by Kyung-sook Shin is underrated but I haven't seen anyone posting or talking about it in bookstagram community. It's a heart-breaking story about a mother who's being taken for granted by her family. Originally written in Korean, the author also included Korean culture and traditions. It's really a must-read.
12. Who would you recruit for your apocalypse squad (5 characters max)
• Celaena Sardothien (Throne of Glass by Sarah J. Maas)
• Captain Carswell Thorne (The Lunar Chronicles by Marissa Meyer)
• Hermione Granger (Harry Potter series by J.K. Rowling)
• Delilah Bard (A Darker Shade of Magic by V.E. Schwab)
• Daenerys Targaryen and her dragons (A Song of Ice and Fire by George R.R. Martin)
13. Pick out either a book you want turned into a film/TV show, or a film/TV show you want turned into a book. The Night Circus by Erin Morgenstern and The Lunar Chronicles by Marissa Meyer. I love these books and it would be awesome watching them on big screen. If you've read The Night Circus then you'll probably agree with me.
14. What would your dream library look like? Like the Stuttgart City Library.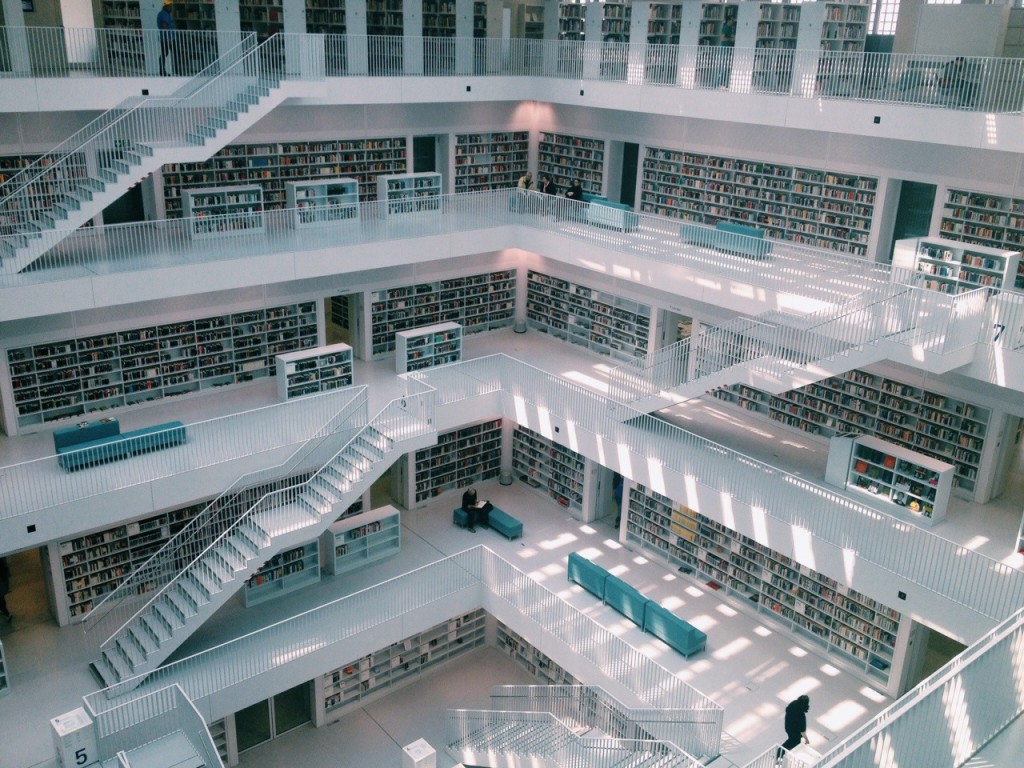 Are you also participating the Love-a-thon? Leave your link below so I can check. ♥