bye august! bye summer!
Happy September 1st. I can hear christmas bells and smell christmas cookies. Let's start with some great things that happened in my life last August.
I'll be getting my ID next week. We went to Ausländerbehörde for my residence permit and we're happy because we didn't have problems. That also means that I can now work.
We've started going to a different gym and we love the new ambiance.
We bought an action camera! We want to record simple events in our lives.
We went to Funeral for A Friend's gig in MuzikZentrum. It was fun!
I updated my book blog! Yey!


I am satisfied because I've read more than 4 books (my maximum per month) and I was able to read the books on my TBR List. I think having a reading buddy helps me a lot! Thanks to Joyce.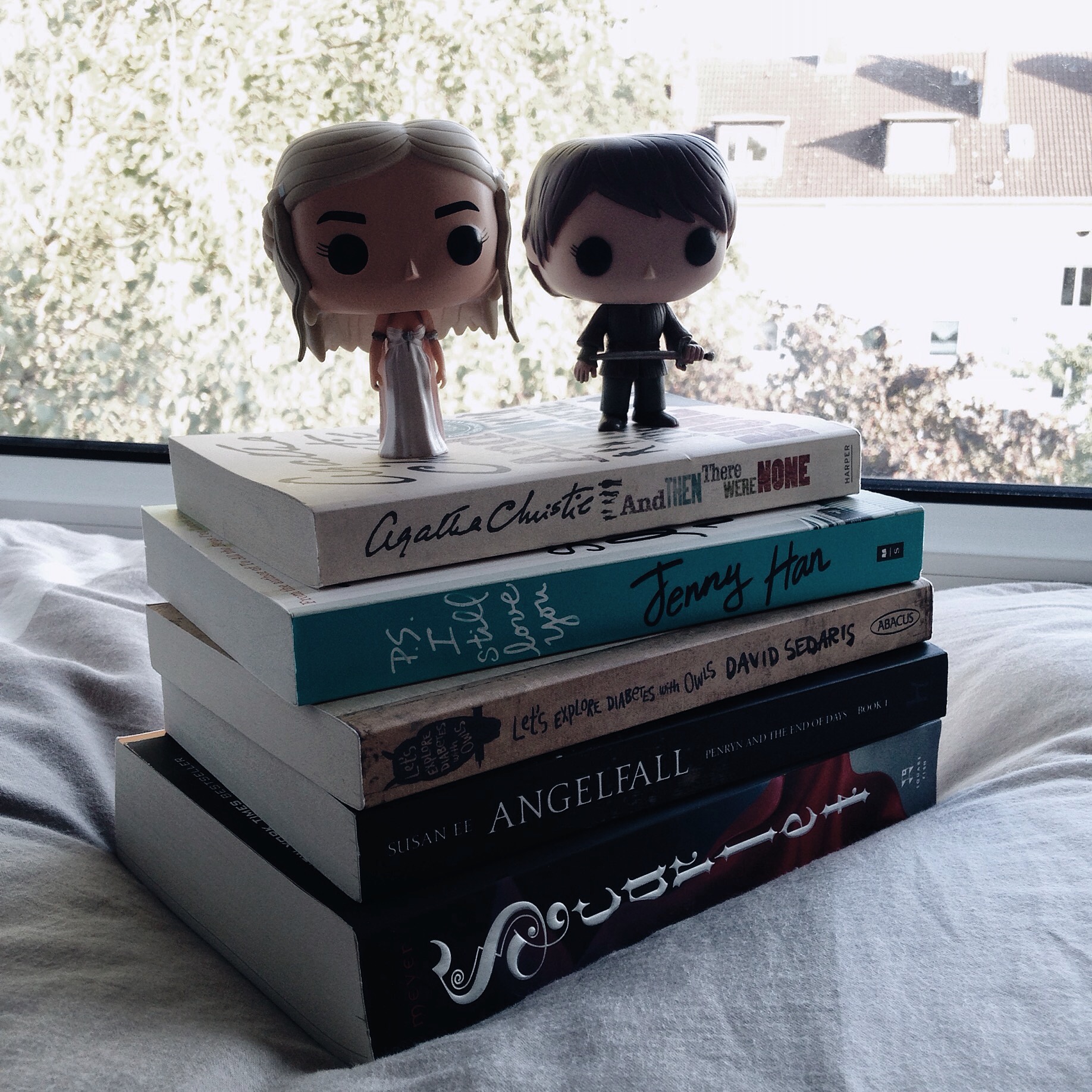 And Then There Were None by Agatha Christie – 5 / 5 stars (My Review)
P.S. I Still Love You by Jenny Han – 4 / 5 stars (My Review)
Let's Explore Diabetes with Owls by David Sedaris – 3.5 / 5 stars
Angelfall by Susan Ee – 4.5 / 5 stars
Scarlet by Marissa Meyer – 4 / 5 stars (My Review)
A Game of Thrones by George R.R. Martin – 5 / 5 stars