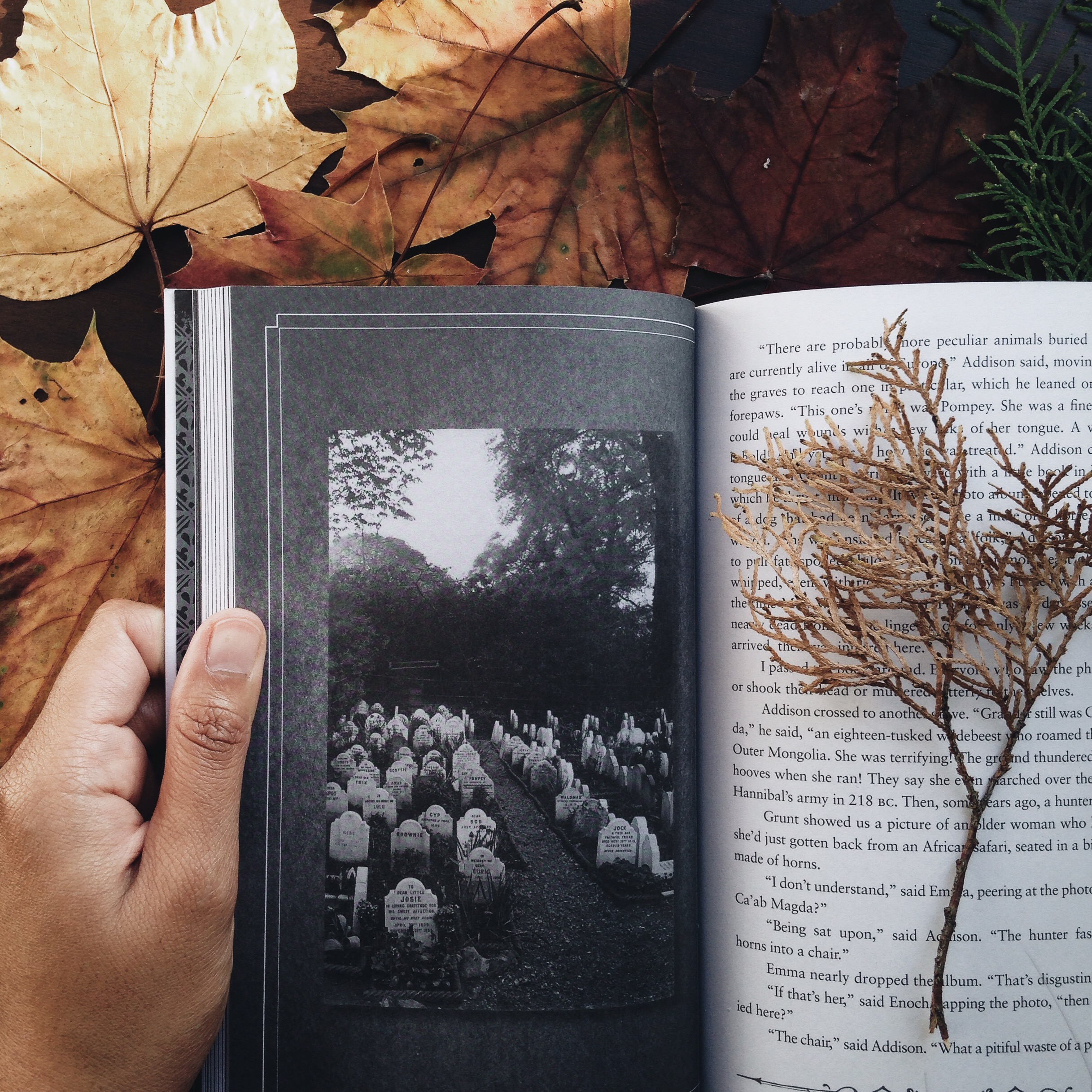 September 3, 1940.

Ten peculiar children flee an army of deadly monsters.

And only one person can help them – but she's trapped in the body of a bird.

The extraordinary journey that began in Miss Peregrine's Home for Peculiar Children continues as Jacob Portman and his newfound friends journey to London, the peculiar capital of the world. There, they hope to find a cure for their beloved headmistress, Miss Peregrine. But in this war-torn city, hideous surprises lurk around every corner. And before Jacob can deliver the peculiar children to safety, he must make an important decision about his love for Emma Bloom. x
Halloween is coming so I've decided to finally read the second book from Miss Peregrine's Home for Peculiar Children, Hollow City. I actually started reading last night and I'm on page 103 right now. Jacob and the group meet new peculiar characters which are all interesting and funny at the same time. I'm excited to know more about these new characters and the adventures (not mention the danger) awaiting for the group.
I got my copy of Library of Souls a week after it was published and I'm planning to read it once I'm done with Hollow City.