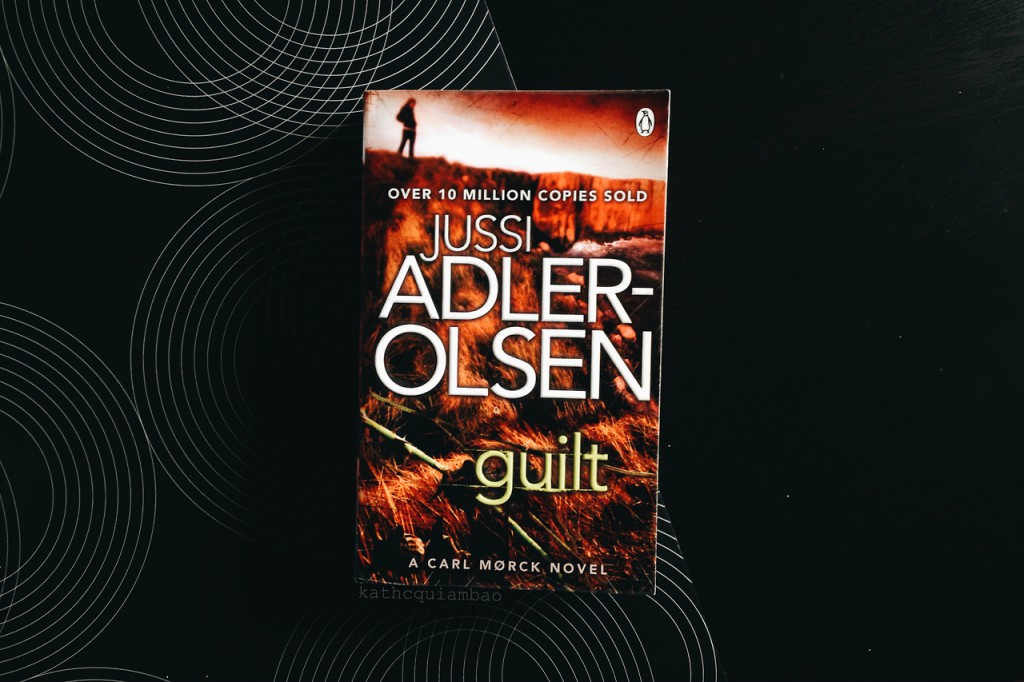 Guilt is the fourth novel of Department Q series by Jussi Adler-Olsen and this is also my first time to read a Adler-Olsen's novel. I read this in english by the way and it's also published as "The Purity of Vengeance" and "Journal 64".
In 1985, Nete Rosen is happily living her life with her husband, until he meet Curt Wad again. Two years after the death of her husband, Nete Hermansen returns with her maiden name and with a plan. She will make her revenge to those people who were responsible of making her teenage life miserable. In 2010, Detective Carl Mork from Department Q which handles cold cases, investigates the disappearance of Rita Nielsen, owner of a brothel. Upon reviewing of the case, Rose, Carl's new assistant, discovers a series of other missing persons disappeared at the same time as Rita.
This book was a gift from my fiance (who's into mystery/thriller/crime novels) and he was the one who chose this book. He said the author is great and I guess he's right.
What I like with this book is that I (and also the readers for sure) know already who's responsible for the crime (missing persons) and the reasons after reading the few first chapters. It's like I want to go inside the book and tell Carl and his crew about it but obviously, I can't. And towards the end, I was surprised because the things i thought I knew was wrong. I wasn't expecting that. Sprogo Island played an important part in this book and I'm glad because I've learned something about Danish history. This book can also considered as stand-alone but I think I still need to read the previous books because I, somehow, cannot relate to the incident that happened to Carl and his partners.
I can say that my favorite character here is Assad, Carl's Syrian assistant. He's funny, smart, mysterious because no one knows where he lives and eccentric. I'm looking forward to know more about him.
The story is entertaining and shocking. No wonder why Jussi Adler-Olsen is one of the great crime fiction author. Highly recommended.
---

Original Title : Journal 64
Original Language : Danish
Series : Department Q #4
Editon : English | Paperback (560 pages)
Publisher : Penguin Books (2014)
Genre : Mystery, Crime
Source : Bought by B from Relay Buch- & Presseshop
Check this book on Goodreads