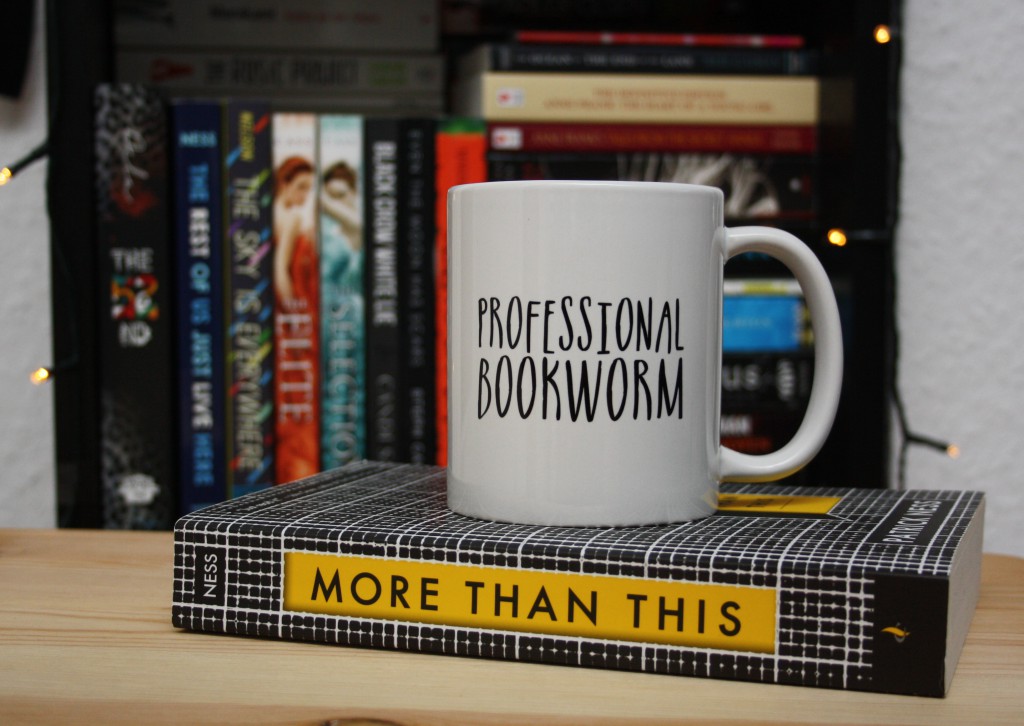 Seth drowns, desperate and alone. But then he wakes. Naked, thirsty, starving. But alive. And where is he? The street seems familiar, but everything is abandoned, overgrown, covered in dust. He remembers dying, his skull bashed against the rocks. Has he woken up in his own personal hell? Is there more to this life, or perhaps this afterlife? x
It's my first time reading Patrick Ness' book and I have to admit that I have high expectations because I've been hearing nothing but good things about his books. I'm still on page 32 and I can say that it's a bit slow but the introduction is intriguing. I'm hoping to finish this book in the next two days so goodluck for me.
Also, I bought the cool "Professional Bookworm" mug above from Bookwormboutique. Go check their shop for awesome bookish merch.