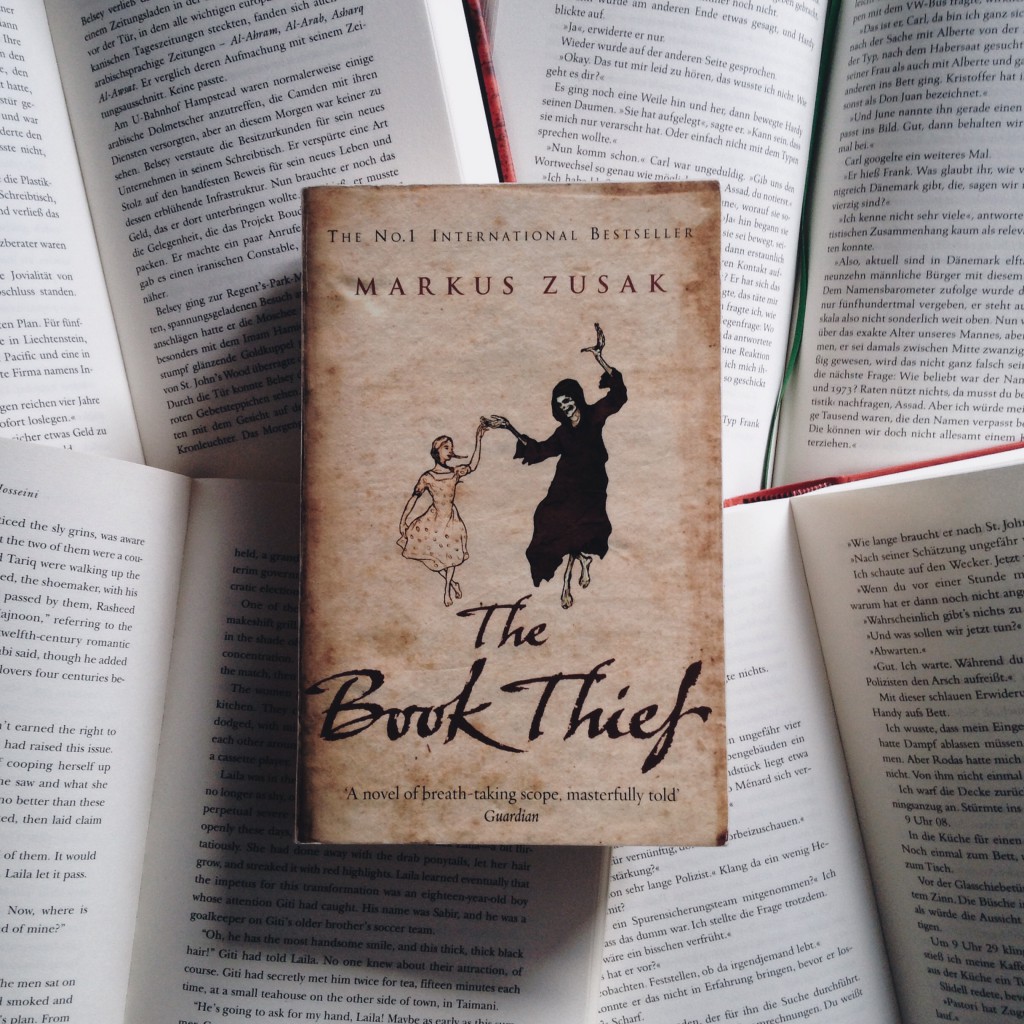 HERE IS A SMALL FACT – YOU ARE GOING TO DIE.

1939. Nazi Germany. The country is holding its breath. Death has never been busier.

Liesel, a nine-year-old girl, is living with a foster family on Himmel Street. Her parents have been taken away to a concentration camp. Liesel steals books. This is her story and the story of the inhabitants of her street when the bombs begin to fall.

SOME IMPORTANT INFORMATION – THIS NOVEL IS NARRATED BY DEATH.

It's a small story, about: a girl, an accordionist, some fanatical Germans, a Jewish fist fighter, and quite a lot of thievery.

ANOTHER THING YOU SHOULD KNOW – DEATH WILL VISIT THE BOOK THIEF THREE TIMES.
My Thoughts
I bought this book because… Aside from the title, I'm always interested in stories during the Second World War and the book description is inviting because it is narrated by Death. This is also my first book by Markus Zusak.
The Book Thief is one of the first books I bought in 2012 (the year when I got into reading novels) that remains unread until last month. I've been wanting to read it but I feel like I have to wait for the right time and I'm glad that I did.
"When Death tells a story, you really have to listen."