Happy Tuesday! I usually share my most anticipated book releases every week but I'm changing that this year. Every first Tuesday of the month starting today, I'm going to share 10 or more books (it really depends) that I can't wait to read. I actually have a "master list" and it has 114 books so far. It's on my Notion page and you can check it here if you're interested.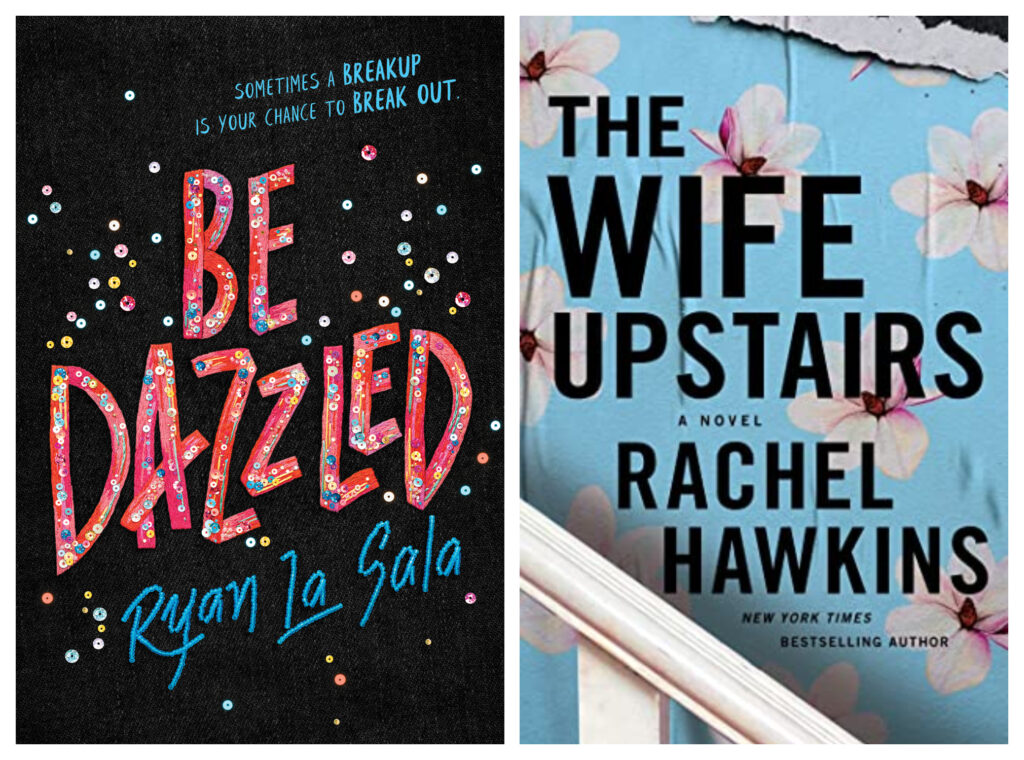 Be Dazzled by Ryan La Sala / January 5
Raffy has a passion for bedazzling. Not just bedazzling, but sewing, stitching, draping, pattern making–for creation. He's always chosen his art over everything–and everyone–else and is determined to make his mark at this year's biggest cosplay competition. If he can wow there, it could lead to sponsorship, then art school, and finally earning real respect for his work. There's only one small problem… Raffy's ex-boyfriend, Luca, is his main competition. Raffy tried to make it work with Luca. They almost made the perfect team last year after serendipitously meeting in the rhinestone aisle at the local craft store–or at least Raffy thought they did. But Luca's insecurities and Raffy's insistence on crafting perfection caused their relationship to crash and burn. Now, Raffy is after the perfect comeback, one that Luca can't ruin. But when Raffy is forced to partner with Luca on his most ambitious build yet, he'll have to juggle unresolved feelings for the boy who broke his heart, and his own intense self-doubt, to get everything he's ever wanted: choosing his art, his way.
The Wife Upstairs by Rachel Hawkins / January 5
Meet Jane. Newly arrived to Birmingham, Alabama, Jane is a broke dog-walker in Thornfield Estates––a gated community full of McMansions, shiny SUVs, and bored housewives. The kind of place where no one will notice if Jane lifts the discarded tchotchkes and jewelry off the side tables of her well-heeled clients. Where no one will think to ask if Jane is her real name. But her luck changes when she meets Eddie Rochester. Recently widowed, Eddie is Thornfield Estates' most mysterious resident. His wife, Bea, drowned in a boating accident with her best friend, their bodies lost to the deep. Jane can't help but see an opportunity in Eddie––not only is he rich, brooding, and handsome, he could also offer her the kind of protection she's always yearned for. Yet as Jane and Eddie fall for each other, Jane is increasingly haunted by the legend of Bea, an ambitious beauty with a rags-to-riches origin story, who launched a wildly successful southern lifestyle brand. How can she, plain Jane, ever measure up? And can she win Eddie's heart before her past––or his––catches up to her?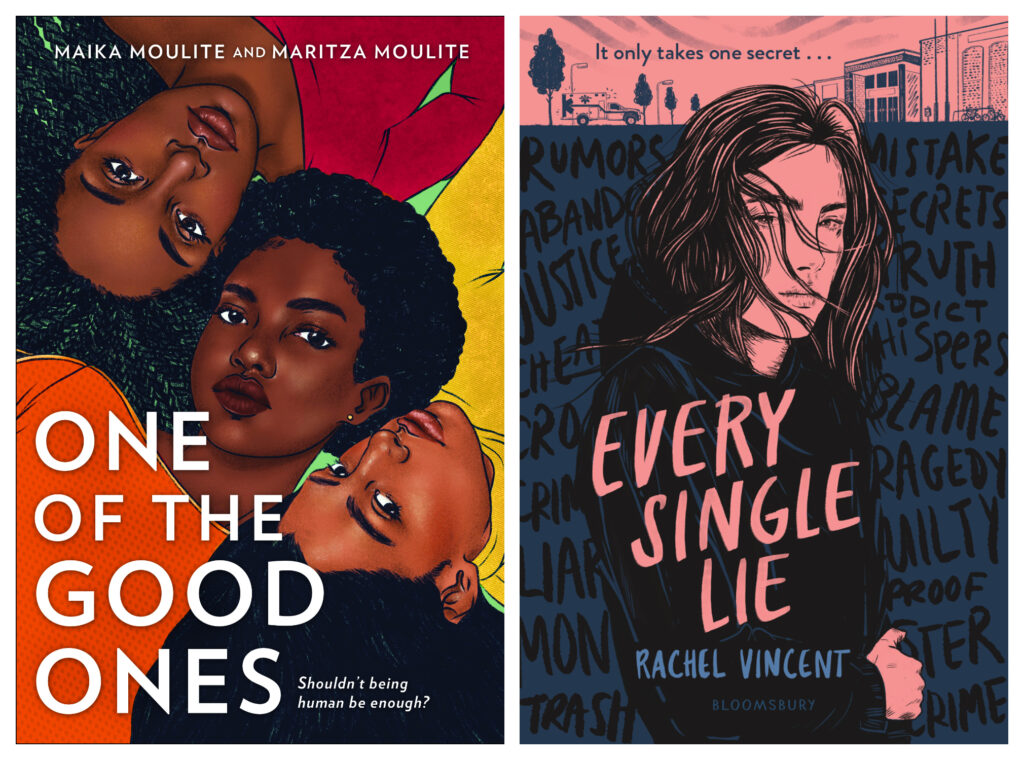 One of the Good Ones by Maika Moulite and Maritza Moulite / January 5
When teen social activist and history buff Kezi Smith is killed under mysterious circumstances after attending a social justice rally, her devastated sister Happi and their family are left reeling in the aftermath. As Kezi becomes another immortalized victim in the fight against police brutality, Happi begins to question the idealized way her sister is remembered. Perfect. Angelic. One of the good ones. Even as the phrase rings wrong in her mind—why are only certain people deemed worthy to be missed?—Happi and her sister Genny embark on a journey to honor Kezi in their own way, using an heirloom copy of The Negro Motorist Green Book as their guide. But there's a twist to Kezi's story that no one could've ever expected—one that will change everything all over again.
Every Single Lie by Rachel Vincent / January 12
Nobody in Beckett's life seems to be telling the whole story. Her boyfriend Jake keeps hiding texts and might be cheating on her. Her father lied about losing his job before his shocking death. And everyone in school seems to be whispering about her and her family behind her back. But none of that compares to the day Beckett finds the body of a newborn baby in a gym bag-Jake's gym bag -on the floor of her high school locker room. As word leaks out, rumors that Beckett's the mother take off like wildfire in a town all too ready to believe the worst of her. And as the police investigation unfolds, she discovers that everyone has a secret to hide and the truth could alter everything she thought she knew.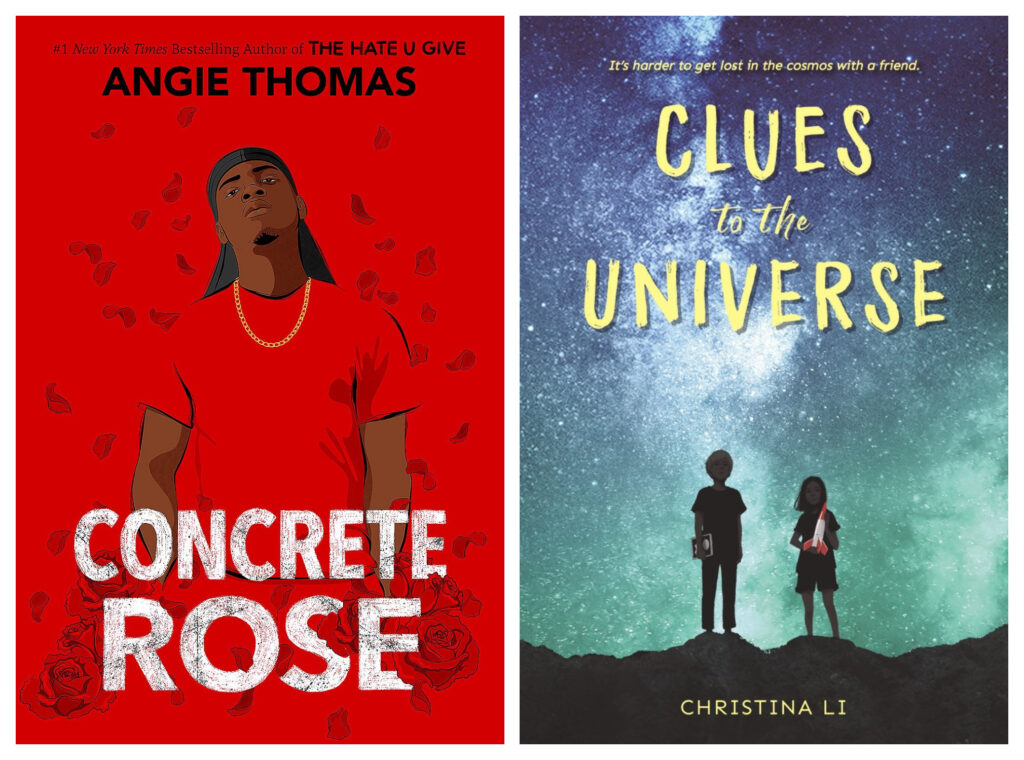 Concrete Rose by Angie Thomas / January 12
If there's one thing seventeen-year-old Maverick Carter knows, it's that a real man takes care of his family. As the son of a former gang legend, Mav does that the only way he knows how: dealing for the King Lords. With this money he can help his mom, who works two jobs while his dad's in prison. Life's not perfect, but with a fly girlfriend and a cousin who always has his back, Mav's got everything under control. Until, that is, Maverick finds out he's a father. Suddenly he has a baby, Seven, who depends on him for everything. But it's not so easy to sling dope, finish school, and raise a child. So when he's offered the chance to go straight, he takes it. In a world where he's expected to amount to nothing, maybe Mav can prove he's different. When King Lord blood runs through your veins, though, you can't just walk away. Loyalty, revenge, and responsibility threaten to tear Mav apart, especially after the brutal murder of a loved one. He'll have to figure out for himself what it really means to be a man.
Clues to the Universe by Christina Li / January 12
The only thing Rosalind Ling Geraghty loves more than watching NASA launches with her dad is building rockets with him. When he dies unexpectedly, all Ro has left of him is an unfinished model rocket they had been working on together. Benjamin Burns doesn't like science, but he can't get enough of Spacebound, a popular comic book series. When he finds a sketch that suggests that his dad created the comics, he's thrilled. Too bad his dad walked out years ago, and Benji has no way to contact him. Though Ro and Benji were only supposed to be science class partners, the pair become unlikely friends: Benji helps Ro finish her rocket, and Ro figures out a way to reunite Benji and his dad. But Benji hesitates, which infuriates Ro. Doesn't he realize how much Ro wishes she could be in his place? As the two face bullying, grief, and their own differences, Benji and Ro must try to piece together clues to some of the biggest questions in the universe.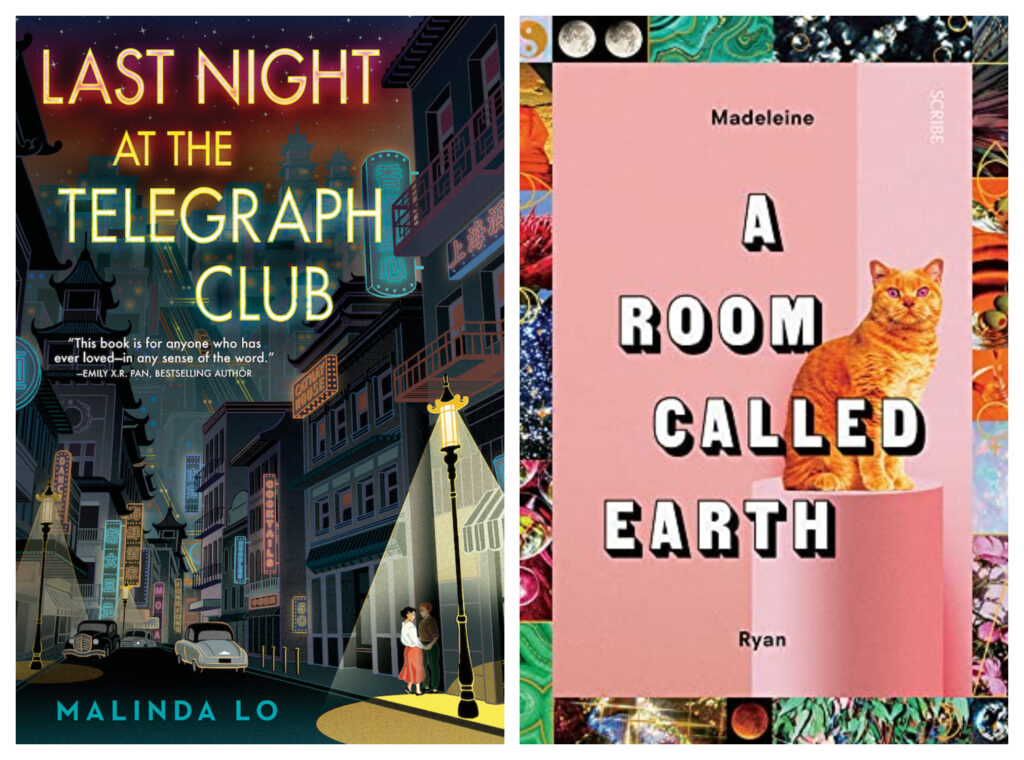 Last Night at the Telegraph Club by Malinda Lo – January 19
Seventeen-year-old Lily Hu can't remember exactly when the question took root, but the answer was in full bloom the moment she and Kathleen Miller walked under the flashing neon sign of a lesbian bar called the Telegraph Club. America in 1954 is not a safe place for two girls to fall in love, especially not in Chinatown. Red-Scare paranoia threatens everyone, including Chinese Americans like Lily. With deportation looming over her father—despite his hard-won citizenship—Lily and Kath risk everything to let their love see the light of day.
A Room Called Earth by Madeleine Ryan – January 19
A young woman gets ready to go to a party. She arrives, feels overwhelmed, leaves, and then returns. Minutely attuned to the people who come into her view, and alternating between alienation and profound connection, she is hilarious, self-aware, sometimes acerbic, and always honest. And by the end of the night, she's shown us something radical about love, loss, and the need to belong.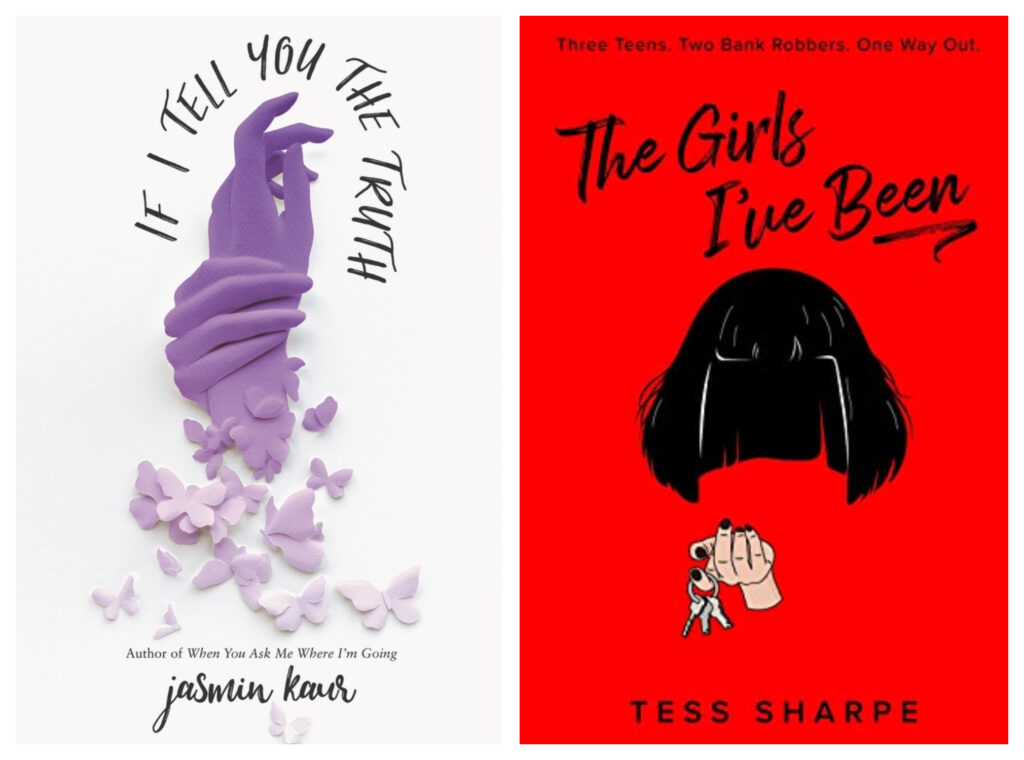 If I Tell You the Truth by Jasmin Kaur / January 19
Told in prose, poetry, and illustration, this heartrending story weaves Kiran's and Sahaara's timelines together, showing a teenage Kiran and, later, her high school–aged daughter, Sahaara. Kiran is a young Punjabi Sikh woman who becomes pregnant after being sexually assaulted by her fiancé's brother. When her fiancé and family don't believe her, she flees her home in India to Canada, where she plans to raise the child as a single mother. For Kiran, living undocumented means constant anxiety over finances, work, safety, and whether she'll be deported back to the dangers that await her in Punjab. Eighteen years later, Kiran's daughter, Sahaara, is desperate to help her mother, who has been arrested and is facing deportation. In the aftermath, Kiran reveals the truth about Sahaara's conception. Horrified, Sahaara encourages Kiran to speak out against the man who raped her—who's now a popular political figure in Punjab. Sahaara must find the best way to support her mother while also dealing with the revelation about her parents.
The Girls I've Been by Tess Sharpe / January 26
Nora O'Malley's been a lot of girls. As the daughter of a con-artist who targets criminal men, she grew up as her mother's protégé. But when mom fell for the mark instead of conning him, Nora pulled the ultimate con: escape. For five years Nora's been playing at normal. But she needs to dust off the skills she ditched because she has three problems:
#1: Her ex walked in on her with her girlfriend. Even though they're all friends, Wes didn't know about her and Iris.
#2: The morning after Wes finds them kissing, they all have to meet to deposit the fundraiser money they raised at the bank. It's a nightmare that goes from awkward to deadly, because:
#3: Right after they enter bank, two guys start robbing it.
The bank robbers may be trouble, but Nora's something else entirely. They have no idea who they're really holding hostage.