Happy Weekend, guys! It is now almost February and a lot of new books have already been released. I bet you have added more than 30 books on your TBR few days before January 2018. As for me, one of my goals for this year is to read the books that I have on my shelves for a long time already. Also, I am currently in a book-buying ban and I am proud to say that I am doing really great since I have not bought any new books so far. Let's see until when I can handle it good. Haha.
So I am here to share with you some of the new releases that I cannot wait to get my hands on. Goodluck to book-buying ban. There are a lot of them so I've divided my posts into 2 parts.
These following books will be released in the first half of the year. Let's start!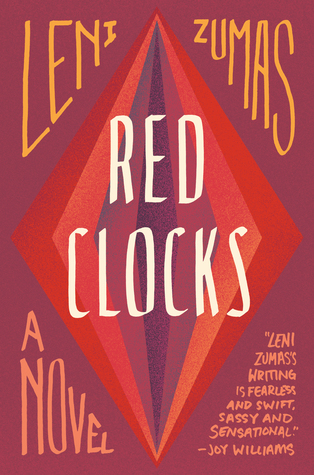 Five women. One question. What is a woman for?
In this ferociously imaginative novel, abortion is once again illegal in America, in-vitro fertilization is banned, and the Personhood Amendment grants rights of life, liberty, and property to every embryo. In a small Oregon fishing town, five very different women navigate these new barriers alongside age-old questions surrounding motherhood, identity, and freedom.
Ro, a single high-school teacher, is trying to have a baby on her own, while also writing a biography of Eivør, a little-known 19th-century female polar explorer. Susan is a frustrated mother of two, trapped in a crumbling marriage. Mattie is the adopted daughter of doting parents and one of Ro's best students, who finds herself pregnant with nowhere to turn. And Gin is the gifted, forest-dwelling homeopath, or "mender," who brings all their fates together when she's arrested and put on trial in a frenzied modern-day witch hunt. (via Goodreads)
Why? A dystopian novel featuring 5 women. Enough said.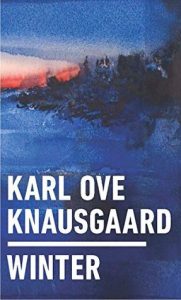 Winter, written to introduce his youngest daughter to the wonders of life, is one of the most profoundly moving and beautiful of Karl Ove Knausgaard's beloved works. While it stands alone for readers, it is also the exquisitely interwoven, second volume of the Seasons quartet–his new landmark literary project: written by a father to his unborn child.
Winter is the continuation of Karl Ove Knausgaard's personal encyclopedia and record of the world that will soon make up the close reality of his yet unborn child. Comprising sixty short, surprising, and incredibly rich meditations on everything from the moon to fireworks to aquatic apes, Winter finds Karl Ove waxing philosophically and meaningfully on the big things that hide behind smaller things: the sublimity of bonfires, the strange mechanics of the inner ear, the evolution of our solar system, and the fearsome beauty of the Norse myths.
Featuring gorgeous illustrations by award-winning watercolour artist Lars Lerin, with Winter, the Seasons quartet reaches new heights of meditative grandeur–an important and memorable gift for readers from one of the world's most important and beguiling literary artists. (via Goodreads)
Why? I am actually reading this book right now and I am really enjoying it. So much emotions and beautiful writing.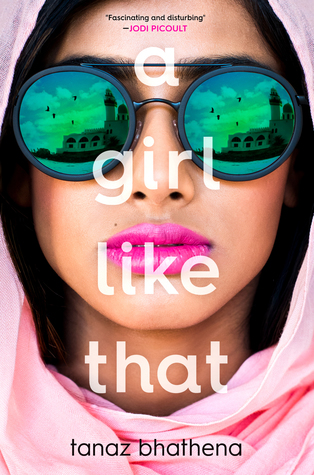 A timeless exploration of high-stakes romance, self-discovery, and the lengths we go to love and be loved. 
Sixteen-year-old Zarin Wadia is many things: a bright and vivacious student, an orphan, a risk taker. She's also the kind of girl that parents warn their kids to stay away from: a troublemaker whose many romances are the subject of endless gossip at school.  You don't want to get involved with a girl like that, they say. So how is it that eighteen-year-old Porus Dumasia has only ever had eyes for her? And how did Zarin and Porus end up dead in a car together, crashed on the side of a highway in Jeddah, Saudi Arabia? When the religious police arrive on the scene, everything everyone thought they knew about Zarin is questioned. And as her story is pieced together, told through multiple perspectives, it becomes clear that she was far more than just a girl like that. 
This beautifully written debut novel from Tanaz Bhathena reveals a rich and wonderful new world to readers. It tackles complicated issues of race, identity, class, and religion, and paints a portrait of teenage ambition, angst, and alienation that feels both inventive and universal. (via Goodreads)
Why? I have been hearing nothing but great things about this book. Also, as far as I can remember, I have not read any books set in Saudi Arabia.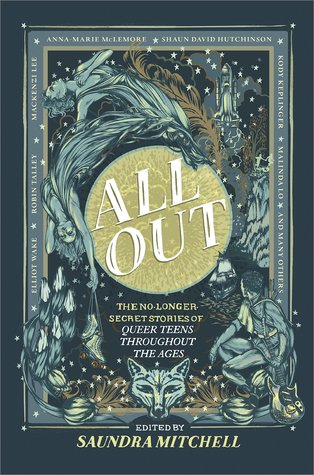 Take a journey through time and genres and discover a past where queer figures live, love and shape the world around them. Seventeen of the best young adult authors across the queer spectrum have come together to create a collection of beautifully written diverse historical fiction for teens. 
From a retelling of Little Red Riding Hood set in war-torn 1870s Mexico featuring a transgender soldier, to two girls falling in love while mourning the death of Kurt Cobain, forbidden love in a sixteenth-century Spanish convent or an asexual girl discovering her identity amid the 1970s roller-disco scene, All Out tells a diverse range of stories across cultures, time periods and identities, shedding light on an area of history often ignored or forgotten. (via Goodreads)
Why? Stories of Queer Teens! Enough said.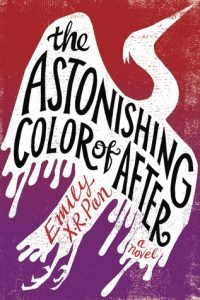 Leigh Chen Sanders is absolutely certain about one thing: When her mother died by suicide, she turned into a bird.
Leigh, who is half Asian and half white, travels to Taiwan to meet her maternal grandparents for the first time. There, she is determined to find her mother, the bird. In her search, she winds up chasing after ghosts, uncovering family secrets, and forging a new relationship with her grandparents. And as she grieves, she must try to reconcile the fact that on the same day she kissed her best friend and longtime secret crush, Axel, her mother was taking her own life.
Alternating between real and magic, past and present, friendship and romance, hope and despair, The Astonishing Color of After is a novel about finding oneself through family history, art, grief, and love. (via Goodreads)
Why? The premise of this book is really interesting. Plus, I love reading books with Asian (or half Asian) main character.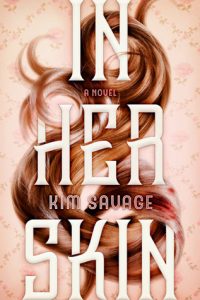 Sixteen-year-old con artist Jo Chastain is about to take on the biggest heist of her life: impersonating a missing girl. Life on the streets of Boston these past few years hasn't been easy, and Jo is hoping to cash in on a little safety, a little security. She finds her opportunity in the Lovecrafts, a wealthy family with ties to the unsolved disappearance of Vivienne Weir, who vanished when she was nine. 
When Jo takes on Vivi's identity and stages the girl's miraculous return, the Lovecrafts welcome her back with open arms. They give her everything she could want: love, money, and proximity to their intoxicating and unpredictable daughter, Temple. But nothing is as it seems in the Lovecraft household—and some secrets refuse to stay buried. As hidden crimes come to the surface, and lines of deception begin to blur, Jo must choose to either hold onto an illusion of safety, or escape the danger around her before it's too late. (via Goodreads)
Why? Dark YA? Color me intrigued.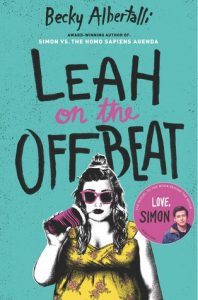 Leah Burke – girl-band drummer, master of deadpan, and Simon Spier's best friend from the award-winning Simon vs. the Homo Sapiens Agenda—takes center stage in this novel of first love and senior-year angst.
When it comes to drumming, Leah Burke is usually on beat – but real life isn't always so rhythmic. An anomaly in her friend group, she's the only child of a young, single mom, and her life is decidedly less privileged. She loves to draw but is too self-conscious to show it. And even though her mom knows she's bisexual, she hasn't mustered the courage to tell her friends – not even her openly gay BFF, Simon.
So Leah really doesn't know what to do when her rock-solid friend group starts to fracture in unexpected ways. With prom and college on the horizon, tensions are running high. It's hard for Leah to strike the right note while the people she loves are fighting—especially when she realizes she might love one of them more than she ever intended. (via Goodreads)
Why? Becky Albertalli is one of my go-to authors. I read Simon vs. the Homo-Sapiens Agenda and The Upside of Unrequited. I love her writing style, sense of humor and personality. I was able to meet her last year in Frankfurt Book Fair and she was the nicest and the sweetest of all.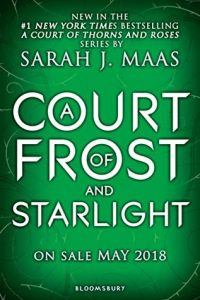 Narrated by Feyre and Rhysand, this story bridges the events in A Court of Wings and Ruin and the upcoming spinoff novels.
Feyre, Rhys, and their close-knit circle of friends are still busy rebuilding the Night Court and the vastly-changed world beyond. But Winter Solstice is finally near, and with it, a hard-earned reprieve. Yet even the festive atmosphere can't keep the shadows of the past from looming. As Feyre navigates her first Winter Solstice as High Lady, she finds that those dearest to her have more wounds than she anticipated—scars that will have far-reaching impact on the future of their Court. (via Goodreads)
Why? I really enjoyed the ACOTAR series! I am hoping to get more of Cassian and Nesta.. also Lucien. Also, I am expecting that we will have Rhysand on the cover of this book. lol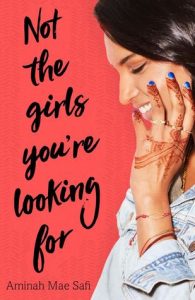 Lulu Saad doesn't need your advice, thank you very much. She's got her three best friends and nothing can stop her from conquering the known world. Sure, for half a minute she thought she'd nearly drowned a cute guy at a party, but he was totally faking it. And fine, yes, she caused a scene during Ramadan. It's all under control. Ish.
Except maybe this time she's done a little more damage than she realizes. And if Lulu can't find her way out of this mess soon, she'll have to do more than repair friendships, family alliances, and wet clothing. She'll have to go looking for herself. (via Goodreads)
Why? It was the title that caught my attention.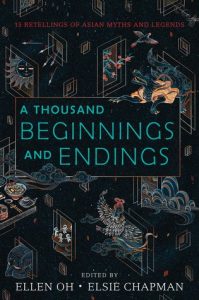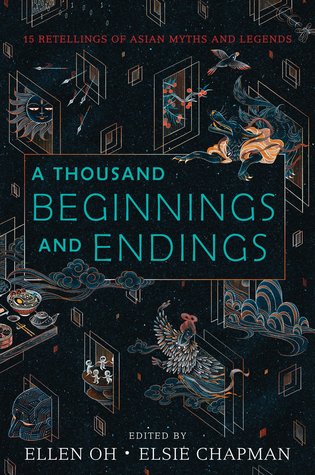 Star-crossed lovers, meddling immortals, feigned identities, battles of wits, and dire warnings. These are the stuff of fairy tale, myth, and folklore that have drawn us in for centuries. 
Fifteen bestselling and acclaimed authors reimagine the folklore and mythology of East and South Asia in short stories that are by turns enchanting, heartbreaking, romantic, and passionate. 
Compiled by We Need Diverse Books's Ellen Oh and Elsie Chapman, the authors included in this exquisite collection are: Renee Ahdieh, Sona Charaipotra, Preeti Chhibber, Roshani Chokshi, Aliette de Bodard, Melissa de la Cruz, Julie Kagawa, Rahul Kanakia, Lori M. Lee, E. C. Myers, Cindy Pon, Aisha Saeed, Shveta Thakrar, and Alyssa Wong. 
A mountain loses her heart. Two sisters transform into birds to escape captivity. A young man learns the true meaning of sacrifice. A young woman takes up her mother's mantle and leads the dead to their final resting place. From fantasy to science fiction to contemporary, from romance to tales of revenge, these stories will beguile readers from start to finish. (via Goodeads)
Why? Just look at that cover! It is so gorgeous. AND talking about diversity!
---
What are some of your most anticipated releases this year? Watch out for the second part of this post.
Always,