Happy Tuesday! It's been a while since I posted a TTT. After seeing today's prompt, I couldn't help not to post. I love making list! I had quite a hard time to narrow it down to ten books but here we go. These are my most anticipated releases for the second/last half of 2019.
*Click the title to add the books on your Goodreads TBR shelf.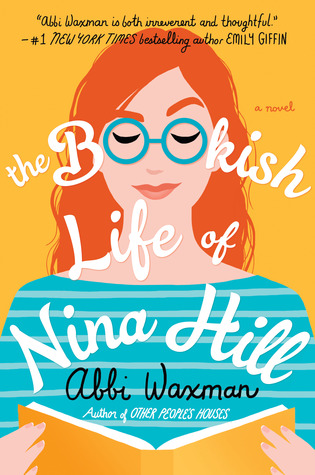 The only child of a single mother, Nina has her life just as she wants it: a job in a bookstore, a kick-butt trivia team, a world-class planner and a cat named Phil. If she sometimes suspects there might be more to life than reading, she just shrugs and picks up a new book. 
When the father Nina never knew existed suddenly dies, leaving behind innumerable sisters, brothers, nieces, and nephews, Nina is horrified. They all live close by! They're all—or mostly all—excited to meet her! She'll have to Speak. To. Strangers. It's a disaster! And as if that wasn't enough, Tom, her trivia nemesis, has turned out to be cute, funny, and deeply interested in getting to know her. Doesn't he realize what a terrible idea that is?
Nina considers her options.
1. Completely change her name and appearance. (Too drastic, plus she likes her hair.) 
2. Flee to a deserted island. (Hard pass, see: coffee). 
3. Hide in a corner of her apartment and rock back and forth. (Already doing it.)
It's time for Nina to come out of her comfortable shell, but she isn't convinced real life could ever live up to fiction. It's going to take a brand-new family, a persistent suitor, and the combined effects of ice cream and trivia to make her turn her own fresh page. (via Goodreads)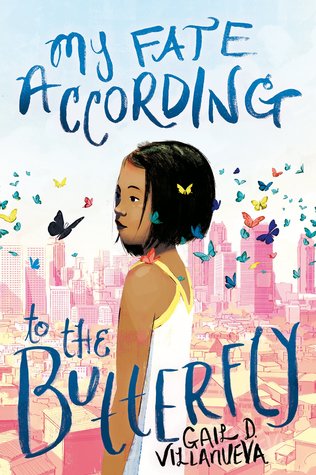 When superstitious Sab sees a giant black butterfly, an omen of death, she knows that she's doomed! According to legend, she has one week before her fate catches up with her — on her 11th birthday. With her time running out, all she wants is to celebrate her birthday with her entire family. But her sister, Ate Nadine, stopped speaking to their father one year ago, and Sab doesn't even know why.
If Sab's going to get Ate Nadine and their father to reconcile, she'll have to overcome her fears — of her sister's anger, of leaving the bubble of her sheltered community, of her upcoming doom — and figure out the cause of their rift.
So Sab and her best friend Pepper start spying on Nadine and digging into their family's past to determine why, exactly, Nadine won't speak to their father. But Sab's adventures across Manila reveal truths about her family more difficult — and dangerous — than she ever anticipated.
Was the Butterfly right? Perhaps Sab is doomed after all! (via Goodreads)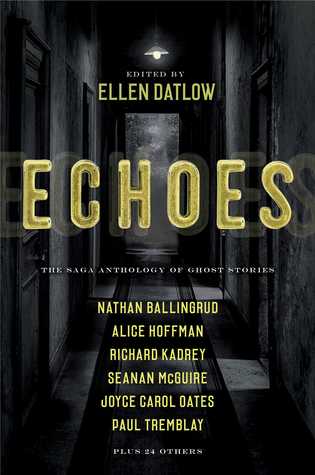 Everyone loves a good ghost story, especially Ellen Datlow—the most lauded editor in short works of supernatural suspense and dark fantasy. The Saga Anthology of Ghost Stories is her definitive collection of ghost stories.
These twenty-nine stories, including all new works from New York Times bestselling authors Joyce Carol Oates, Alice Hoffman, Seanan McGuire, and Paul Tremblay, span from the traditional to the eclectic, from the mainstream to the literary, from pure fantasy to the bizarrely supernatural. Whether you're reading alone under the covers with a flashlight, or around a campfire with a circle of friends, there's something here to please—and spook—everyone.
Contributors include: Joyce Carol Oates, Alice Hoffman, Vincent J. Masterson, A.C. Wise, M. Rickert, Seanan McGuire, Lee Thomas, Alison Littlewood, M.L. Siemienowicz, Richard Kadrey, Indrapramit Das, Richard Bowes, Nick Mamatas, Terry Dowling, Aliette de Bodard, Carole Johnstone, Dale Bailey, Stephen Graham Jones, Bracken MacLeod, Garth Nix, Brian Evenson, Jeffrey Ford, Gemma Files, Paul Tremblay, Nathan Ballingrud, Pat Cadigan, John Langan. (via Goodreads)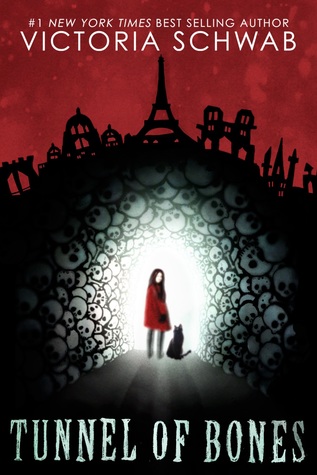 Trouble is haunting Cassidy Blake… even more than usual.
She (plus her ghost best friend, Jacob, of course) are in Paris, where Cass's parents are filming their TV show about the world's most haunted cities. Sure, it's fun eating croissants and seeing the Eiffel Tower, but there's true ghostly danger lurking beneath Paris, in the creepy underground Catacombs.
When Cass accidentally awakens a frighteningly strong spirit, she must rely on her still-growing skills as a ghosthunter — and turn to friends both old and new to help her unravel a mystery. But time is running out, and the spirit is only growing stronger.
And if Cass fails, the force she's unleashed could haunt the city forever. (via Goodreads)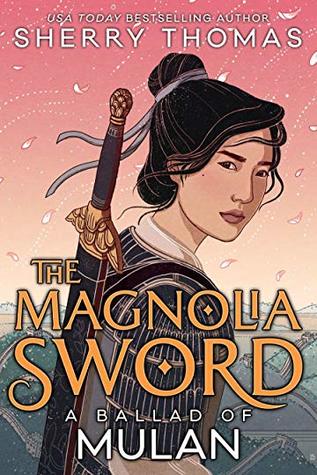 CHINA, 484 A.D.
A Warrior in Disguise
All her life, Mulan has trained for one purpose: to win the duel that every generation in her family must fight. If she prevails, she can reunite a pair of priceless heirloom swords separated decades earlier, and avenge her father, who was paralyzed in his own duel.
Then a messenger from the Emperor arrives, demanding that all families send one soldier to fight the Rouran invaders in the north. Mulan's father cannot go. Her brother is just a child. So she ties up her hair, takes up her sword, and joins the army as a man.
A War for a Dynasty
Thanks to her martial arts skills, Mulan is chosen for an elite team under the command of the princeling–the royal duke's son, who is also the handsomest man she's ever seen. But the princeling has secrets of his own, which explode into Mulan's life and shake up everything she knows. As they cross the Great Wall to face the enemy beyond, Mulan and the princeling must find a way to unwind their past, unmask a traitor, and uncover the plans for the Rouran invasion . . . before it's too late. (via Goodreads)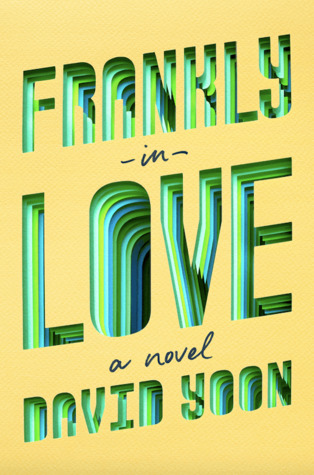 High school senior Frank Li is a Limbo–his term for Korean-American kids who find themselves caught between their parents' traditional expectations and their own Southern California upbringing. His parents have one rule when it comes to romance–"Date Korean"–which proves complicated when Frank falls for Brit Means, who is smart, beautiful–and white.
Fellow Limbo Joy Song is in a similar predicament, and so they make a pact: they'll pretend to date each other in order to gain their freedom.
Frank thinks it's the perfect plan, but in the end, Frank and Joy's fake-dating maneuver leaves him wondering if he ever really understood love–or himself–at all. (via Goodreads)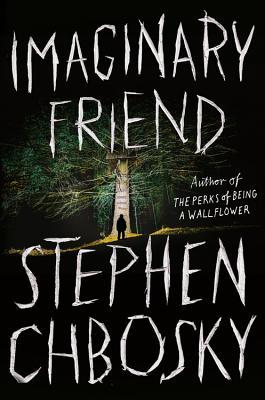 We can swallow our fear or let our fear swallow us.
Single mother Kate Reese is on the run. Determined to improve life for her and her son, Christopher, she flees an abusive relationship in the middle of the night with Christopher at her side. Together, they find themselves drawn to the tight-knit community of Mill Grove, Pennsylvania. It's as far off the beaten track as they can get. Just one highway in, one highway out.
At first, it seems like the perfect place to finally settle down. Then Christopher vanishes. For six awful days, no one can find him. Until Christopher emerges from the woods at the edge of town, unharmed but not unchanged. He returns with a voice in his head only he can hear, with a mission only he can complete: Build a tree house in the woods by Christmas, or his mother and everyone in the town will never be the same again.
Soon Kate and Christopher find themselves in the fight of their lives, caught in the middle of a war playing out between good and evil, with their small town as the battleground. (via Goodreads)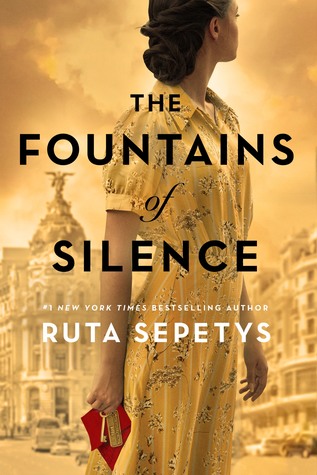 Madrid, 1957. Under the fascist dictatorship of General Francisco Franco, Spain is hiding a dark secret. Meanwhile, tourists and foreign businessmen flood into Spain under the welcoming guise of sunshine and wine. Among them is eighteen-year-old Daniel Matheson, the son of a Texas oil tycoon, who arrives in Madrid with his parents hoping to connect with the country of his mother's birth through the lens of his camera. Photography–and fate–introduce him to Ana, whose family's interweaving obstacles reveal the lingering grasp of the Spanish Civil War–as well as chilling definitions of fortune and fear. Daniel's photographs leave him with uncomfortable questions amidst shadows of danger. He is backed into a corner of decisions to protect those he loves. Lives and hearts collide, revealing an incredibly dark side to the sunny Spanish city.
Master storyteller Ruta Sepetys once again shines light into one of history's darkest corners in this epic, heart-wrenching novel about identity, unforgettable love, repercussions of war, and the hidden violence of silence–inspired by the true post-war struggles of Spain. (via Goodreads)
Faker by Sarah Smith / October 8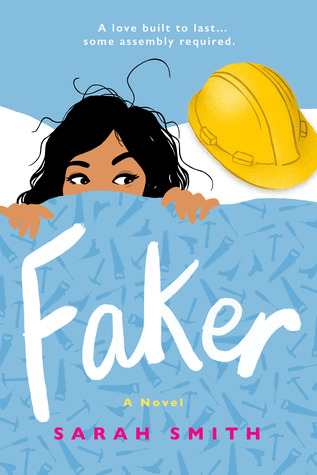 Emmie Echavarre is a professional faker. She has to be to survive as one of the few female employees at Nuts & Bolts, a power tool company staffed predominantly by gruff, burly men. From nine to five, Monday through Friday, she's tough as nails–the complete opposite of her easy-going real self. 
One thing she doesn't have to fake? Her disdain for coworker Tate Rasmussen. Tate has been hostile to her since the day they met. Emmie's friendly greetings and repeated attempts to get to know him failed to garner anything more than scowls and terse one-word answers. Too bad she can't stop staring at his Thor-like biceps…
When Emmie and Tate are forced to work together on a charity construction project, things get…heated. Emmie's beginning to see that beneath Tate's chiseled exterior lies a soft heart, but it will take more than a few kind words to erase the past and convince her that what they have is real. (via Goodreads)
The Starless Sea by Erin Morgenstern / November 5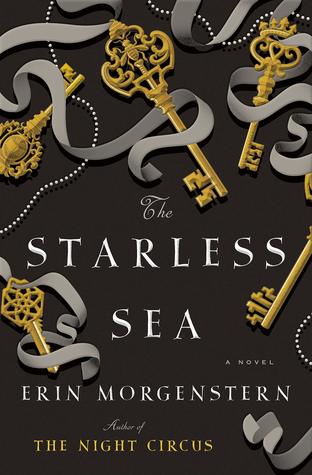 Zachary Ezra Rawlins is a graduate student in Vermont when he discovers a mysterious book hidden in the stacks. As he turns the pages, entranced by tales of lovelorn prisoners, key collectors, and nameless acolytes, he reads something strange: a story from his own childhood. Bewildered by this inexplicable book and desperate to make sense of how his own life came to be recorded, Zachary uncovers a series of clues–a bee, a key, and a sword–that lead him to a masquerade party in New York, to a secret club, and through a doorway to an ancient library, hidden far below the surface of the earth. What Zachary finds in this curious place is more than just a buried home for books and their guardians–it is a place of lost cities and seas, lovers who pass notes under doors and across time, and of stories whispered by the dead. Zachary learns of those who have sacrificed much to protect this realm, relinquishing their sight and their tongues to preserve this archive, and also those who are intent on its destruction.
Together with Mirabel, a fierce, pink-haired protector of the place, and Dorian, a handsome, barefoot man with shifting alliances, Zachary travels the twisting tunnels, darkened stairwells, crowded ballrooms, and sweetly-soaked shores of this magical world, discovering his purpose–in both the mysterious book and in his own life. (via Goodreads)
---
Which releases are you looking forward to for the last half of this year? Let me know in the comments.
Have a great day! ♥
Always,