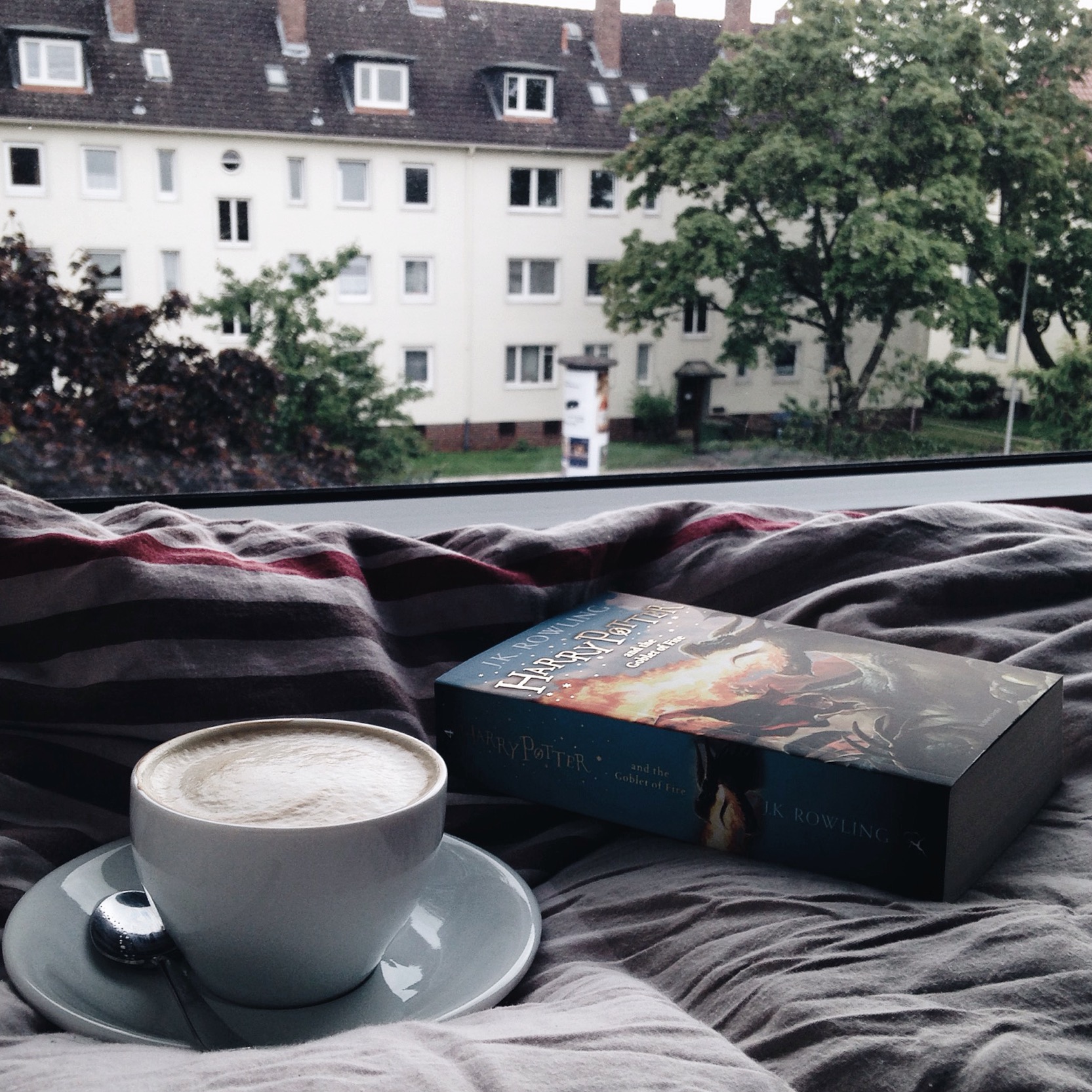 There will be three tasks, spaced throughout the school year, and they will test the champions in many different ways… their magical prowess – their daring – their powers of deduction – and, of course, their ability to cope with danger.

The TRIWIZARD TOURNAMENT is to be held at Hogwarts. Only wizards who are over seventeen are allowed to enter – but that doesn't stop Harry DREAMING that he will WIN the competition. Then at Hallowe'en, when the Goblet of Fire makes its selection, Harry is AMAZED to find his name is one of those that the MAGICAL cup picks out. He will face death-defying tasks, DRAGONS and Dark wizards, but with the help of his best friends, Ron and Hermione, he might just make it through – ALIVE!
Harry Potter and the Goblet of Fire is our second read for this month. I've read the first three books earlier this year and we all know that September is the perfect month to continue the magical journey. I totally enjoyed the series and my favorite so far is Harry Potter and the Prisoner of Azkaban. I am a late bloomer when it comes to Harry Potter and I have to say that I am happy because reading the books makes me feel younger.
The first two chapters, The Riddle House and The Scar, show us how Harry Potter and You-Know-Who are connected with each other. The Riddle House gave me chills and once again, I feel the dark magic of You-Know-Who. Even though I know the story of the whole series, I am still excited to read all of them.