Hey everyone! Yes, this little "segment" of mine is still alive. The last time I posted my Friday Mini Reviews was last year but you can also read some of my mini reviews on my Top Ten Favorite Reads of 2020 post. I also want to post some reviews of the books I read throughout the years that I haven't posted here yet. Anyway, here are three of the books I have recently read. I hope this will help you find your next read.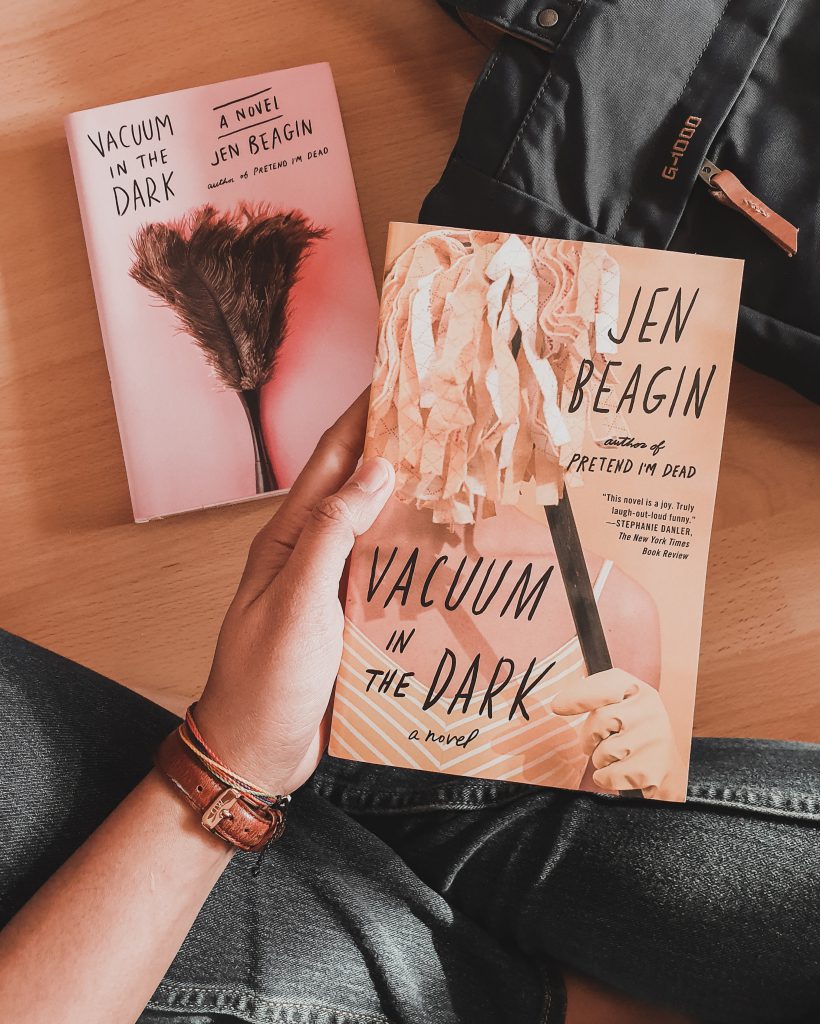 Vacuum in the Dark by Jen Beagin
Genre : Fiction, Contemporary
Published on : February 26, 2019
Publisher : Scribner
My Rating : ★★★★☆
I read Jen Beagin's debut novel, Pretend I'm Dead, last year and eventhough I had quite a hard time getting into the story at first, I still ended up enjoying it.
In Vacuum in the Dark, we continue following the story of Mona who works as a cleaning lady in New Mexico. She is still doing her "photography project" wherein she takes pictures of herself while cleaning or while wearing/using some of her clients' valued possessions. She got herself involved in a bad relationship again and has encountered new and very strange clients.
I honestly thought that this will end up just like its predecessor but I was wrong. I actually prefer this book more because of the additional characters who are part of Mona's life and we also get deeper into her past. Mona is eccentric, raw, and honest. Her conversations with Terry Gross, a voice in her head and her imaginary friend, are one of my favorites. She is definitely one of those characters that I will remember for a very long time. But I still think that this book is not for everyone. While there are hilarious scenes in this book, there are also obscene, uncomfortable, and heavy ones. This is truly a poignant, dark, and humorous read that will stay with me for awhile. Also, I learned some helpful cleaning tips.
*Trigger warnings: childhood trauma, drug addiction/abuse, self-harm, suicidal ideation, sexual assault/rape.
*Huge thanks to Scribner for sending me a free copy. This did not affect my overall opinion of the book.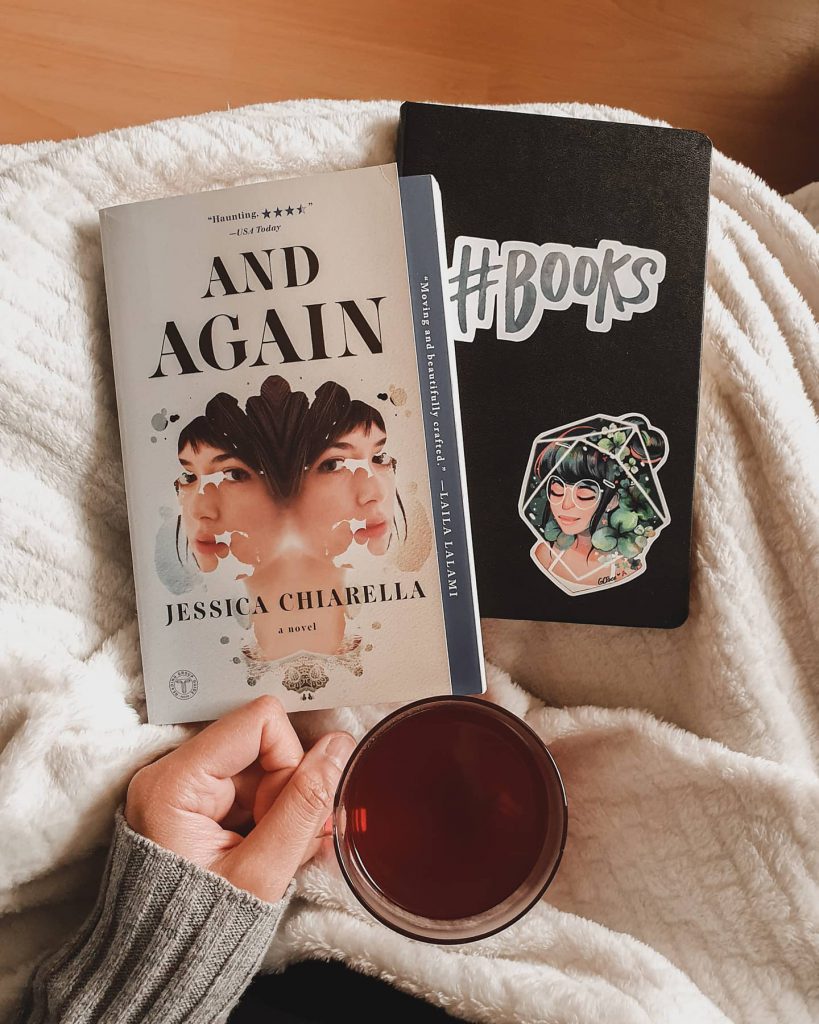 And Again by Jessica Chiarella
Genre : Fiction, Sci-Fi
Published on : August 2, 2016
Publisher : Touchstone
My Rating : ★★★☆☆
Four individuals who are suffering from terminal illnesses have been selected for a pilot program called SUBlife. Their brain cells were transferred to a perfect clone of their bodies before they got sick. All their imperfections and illnesses are now gone.
This book is written in four different POVs and the author did a great job on making the characters distinguishable from one another. The author's choice of character portrayals was also quite interesting to read. I was really into the story until the second half of the book. I lost interest with the characters which was disappointing since this is a character-driven book. There wasn't enough grounds for me to sympathise with all of them. There were also no solid character development in my opinion.
It wasn't huge on the scientific part which was both a bad and good thing for me. I would like to know more about the process/procedures of SUBlife but at the same time, I get that the main focus of this book is to tell the experiences and changes that the characters went through post-SUBlife. This book is about second chances in life and self-identity. It was a fast and easy read but I thought it could have been more.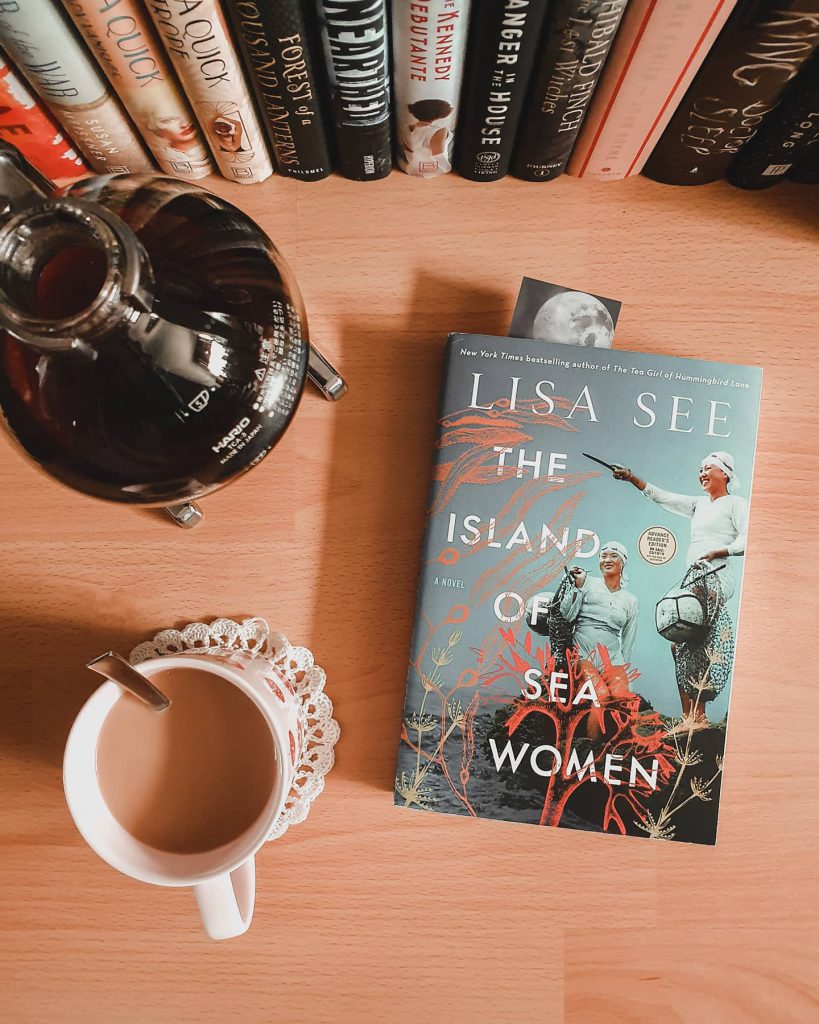 The Island of Sea Women by Lisa Lee
Genre : Fiction, Historical Fiction
Published on : March 5, 2019
Publisher : Scribner
My Rating : ★★★★☆
I had no idea about these amazing female divers of Jeju Island called "Haenyeo" until I read this book. Haenyeo are determined and fearless. They are the bread winners in their families while their husbands stay at home to take care of their children. Reading stories featuring matriarchal society always fascinates me. It also makes me think. If this kind of society already exists (or has existed) then why men are having a hard time accepting that women are equally strong as them, if not stronger than them.
Anyway, this book follows the story of Mi-ja and Young-sook. They're both haenyeo and despite of their different backgrounds they still became best of friends. They shared a lot of great memories and one of my favorites was the day when Mi-ja introduces Young-sook to "rubbing" and teaches her how to do it. Sorry but you have to read the book to know what it is. They went through a lot of life-changing experiences that tested their bond and threaten their friendship.
It was a slow start for me but the story picked up in the middle and I couldn't stop reading. I've learned a lot from this book. The author did a wonderful job researching and sharing important and tragic historical events in this book. Some parts were hard to read and there's one particular horrific scene that brought me to tears. It still makes my eyes teary everytime I think about it. This book is beautifully written, heart-wrenching at times, but definitely worth reading.
*Huge thanks to Scribner for sending me a free copy. This did not affect my overall opinion of the book.
---
Thank you for your time and have a wonderful weekend! Stay safe.
Always,